Montreal-based Equisoft, an insurance and investment software developer, has raised $125 mn in venture equity. It's a large amount made more significant by the fact that the investment climate for insurtech vendors is growing increasingly challenging.
$70 mn of Equisoft's new tranche came from Investissement Québec and the government of Québec, with the remainder coming from Export Development Canada and Fondaction.
CEO Luis Romero says that the funding will be put toward global expansion, both organically and through strategic acquisitions.
Romero founded Equisoft in 1994 along with a friend he'd worked with in the IT department of an actuarial consulting firm. They left the company together to pursue a more entrepreneurial path.
Luis Romero have academic background in actuarial mathematics and information technology, coupled with a deep passion for transforming companies, led him to build an organization focused on delivering comprehensive solutions for the financial services industry.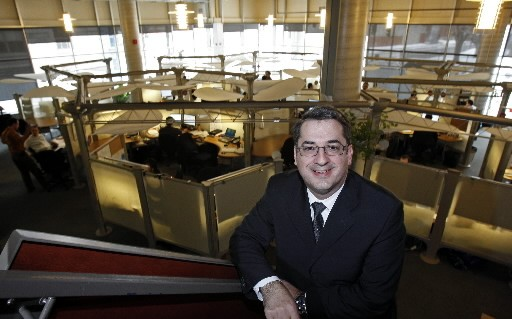 Client-focused and strategic, Luis is the engine that attracts, aligns and motivates some of the best minds in our industry. He ensures our organization drives and upholds the Equisoft mission and vision. Our team and clients rely on his ability to ensure projects meet our high standards, and that our creative spark does not wane.
Custom-built solutions were the trend, and — according to Romero — he and his friend had the opportunity to build an asset allocation software for a mutual fund company. That software formed the basis for Equisoft.
The funding will strengthen our balance sheet and accelerate further development of our integrated life insurance software platform and wealth products to better serve our global customer base

CEO Luis Romero
The original software was delivered on three floppy disks. "We made 1,000 copies of it and packaged it in fancy boxes to send to financial advisors. This product evolved from floppy disk to a software-as-a-service (SaaS) solution, and in the early 2000s, we added system integration into our offering."
Equisoft was a self-funded company for 24 years, up until 2018. In 2018, in order to accelerate growth, Equisoft opened up to investors, securing around $17 mn in its first round of funding.
"We believed that there was a significant opportunity to continue to grow our customer base across the life insurance, wealth and asset management markets in the Americas and beyond."
Equisoft is a business-first technology company dedicated to helping insurance and wealth management organizations reach their goals.
Founded in 1994 and privately held, we're on a mission to advance what digital can do for business solutions and processes to enable growth for our clients, partners, our employees and their communities.