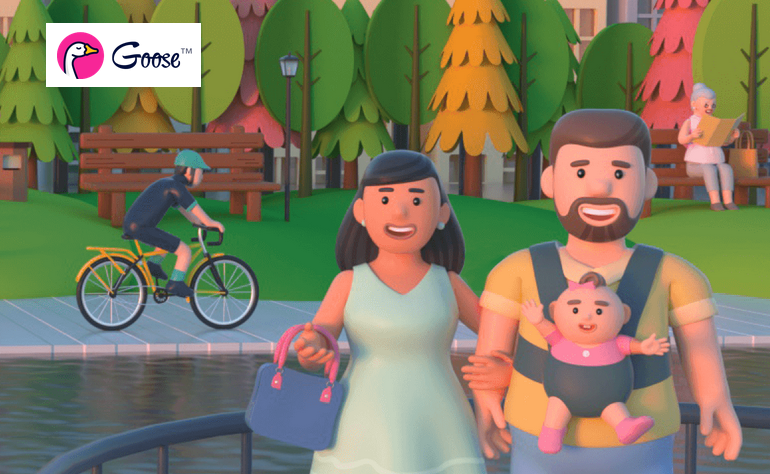 Vancouver-based Insurtech Goose Insurance closed a $4 million Series A funding round led by Axis Insurance Managers, with participation from Impression Ventures, Real Ventures, and Manchester Story.
Founded in 2018, Goose Insurance offers a variety of insurance products which shoppers can buy through its app that's available for both Apple and Android devices. Impression Ventures was one of the first investors in Goose.
The startup claims that users can purchase over 19 different insurance policies across 30 states in the US and 8 provinces in Canada including travel, renters, pet, critical illness, and up to 1 million of term life insurance.
Startup will use the funding to accelerate the adoption of its "insurance super app" in Canada and the US.
Goose Insurance works with carriers such as AIG, IMG, iA Financial Group, TeachersLife, and American Amicable.
According to a 2022 Goose survey of consumers in the U.S. and Canada aged 25-44, 37.6% of U.S and 40.5% of Canadian respondents said they would be more likely to spend $10 a month on streaming subscriptions, and 22.9% of U.S. and 22.6% of Canadian respondents would spend that money on avocado toast compared to the mere 22.5% of U.S. and 21.6% of Canadian respondents who would pay for a life insurance policy.
We're on a mission to make insurance products instantly accessible to the 200 million underserved consumers through our self-serve insurance super app. Goose offers some of the most affordable life, health, and travel insurance policies in North America
Dejan Mirkovic, president and CEO, Goose Insurance
Traditional insurance providers tend to focus on middle to high-net-worth customers and larger premium products because of their cost structure.
This leaves over 200 million customers with little-to-no access to important insurance protection. Goose's insurance app is a game changer for these underserved customers.