Hurricane Ian is expected to have an "immediate and substantial" impact on the excess and surplus E&S lines property insurance market, according to the latest edition of the REDY Index by CRC Group.
The Index shows that the property catastrophe market had already been tightening prior to Hurricane Ian's landfall, but that this trend will now likely be accelerated, despite final loss numbers from the storm potentially taking years to calculate.
Possible outcomes for the E&S property market may include restricted capacity, resulting in shared and layered placements including inland as well as coastal risks, further pressure on rates, and increased retentions.
Market conditions will also be influenced by long-term issues such as valuation and inflationary pressures that will continue to drive underwriting conversations moving forward.
REDY Index by CRC Group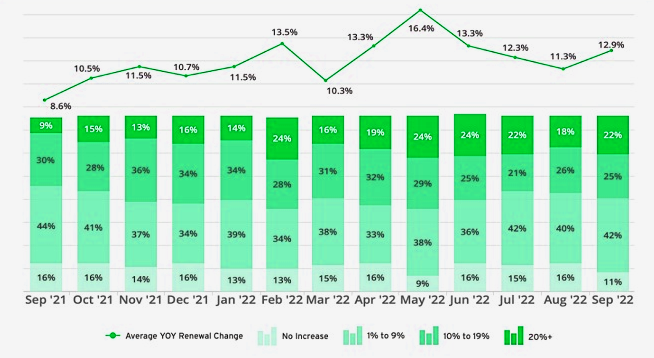 While inflation is driving overall costs up throughout the insurance transaction, carriers are being pushed by their capital providers to manage their inflationary exposures.
Insurers appear poised to seek greater adjustments rather than incremental changes in valuations. Insureds should be prepared to fully articulate and support the actual data-based valuations of the coverage they are seeking.
The REDY Index by CRC provides critical pricing analysis on a monthly basis to offer insights on pricing trends by industry or coverage.