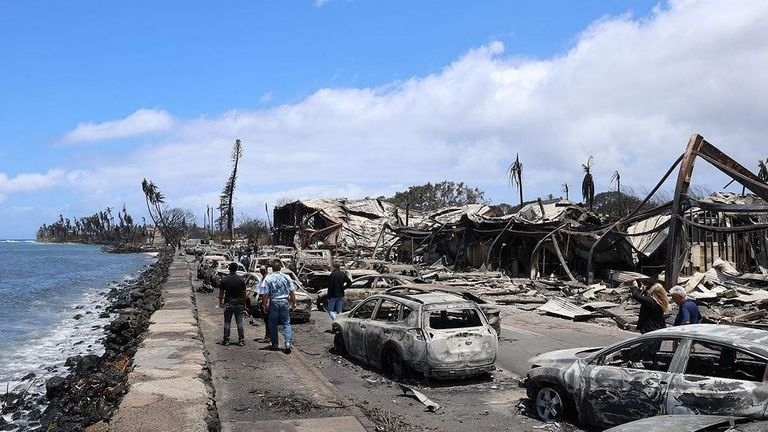 Maui is reeling from wildfires that devastated the Hawaiian island last week. They have taken at least 96 lives and caused more than US$5.52 billion dollars of damage. Insured losses for the Hawaii wildfires will be at least $1 billion and will primarily affect P&C insurers.
Wildfires are not new to Hawaii. Although outsiders tend to think of the Pacific archipelago as a place of lush tropical vegetation, each island has a drier leeward side that is sheltered from the wind — this is where tourism tends to be concentrated, because of the sunny weather.
The Maui wildfire is likely among the most costly catastrophes in the state's history. According to the Insurance Information Institute, Hurricane Iniki caused $1.6 bn in insured losses in 1992, which would be about $3.5 bn in 2023 dollars.
When Hurricane Lane struck in 2018, a wildfire destroyed 22 homes and burned 2800 acres in Maui. There were also active wildfire seasons in Hawaii in 2019 and 2021.
Lahaina, where the most lethal fire broke out on 8 August, means 'cruel sun' in Hawaiian; this part of Maui has always been hot and dry. What's more, Hawaiian fires are getting worse and more frequent.
The National Weather Service had issued warnings for the Hawaiian islands due to dry weather and high winds linked to Hurricane Dora, which was passing through the area. Both are often catalysts for wildfires.
While most wildfires are started by human activity, natural causes – including lightning and volcanoes – can also spark blazes.
Governor Josh Green said the state was experiencing dry conditions due to climate change and, with a major storm passing south of the state, multiple blazes began to spread quickly and uncontrollably in what he called a "fire hurricane".
We've been seeing a pretty steady increase, and in the last few decades, an exponential increase in the amount of area that burns in Hawaii every year

climatologist Abby Frazier at Clark University in Worcester
The Pacific Disaster Center and FEMA recently estimated that 2207 structures were damaged or destroyed in the Lahaina fire and 2719 structures were exposed.
Given the damage assessment and Lahaina's relatively high $1.5 million average single-family home value, we estimate insured losses will be at least $1 billion, Moody's said.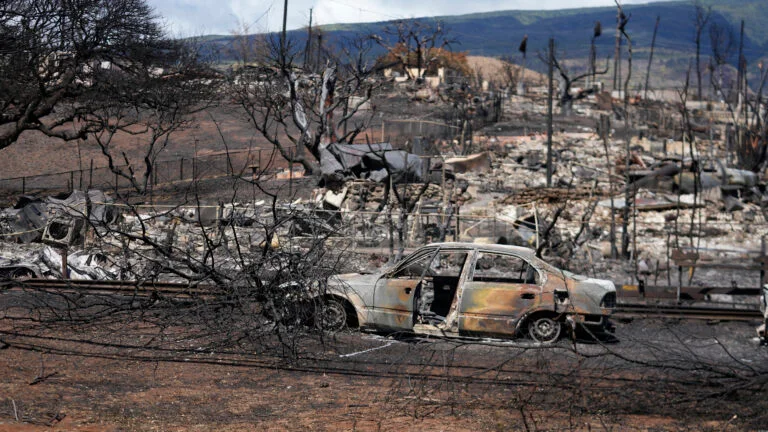 It will take weeks or months to determine the true magnitude of the insured damages.
While primary insurers, such as State Farm Mutual Automobile Insurance, Tokio Marine Holdings and Allstate have exposure in Hawaii, Moody's expects that large carriers will readily absorb the losses given that business in Hawaii is a small fraction of their overall insured portfolios.
The three main ingredients of a wildfire are fuel, dryness and an ignition source. Hawaii's key fuel is grass, which proliferated in former agricultural areas as the economy shifted from ranching and sugar and pineapple cultivation to tourism. When dry grasses burn, they can carry fire to forested areas, which tend to become grasslands after the fire, in a self-perpetuating cycle.
The dryness required for the wildfires came from droughts, which are "lasting longer and getting more severe" across Hawaii.
Aside from property damage, the rating agency stated that commercial lines claims will likely include business interruption losses.
Moody's also anticipates insurers to face losses for personal watercraft and autos with comprehensive coverage.
Some reinsurers could incur a share of the wildfire losses through catastrophe policies as well as quota share and per risk policies.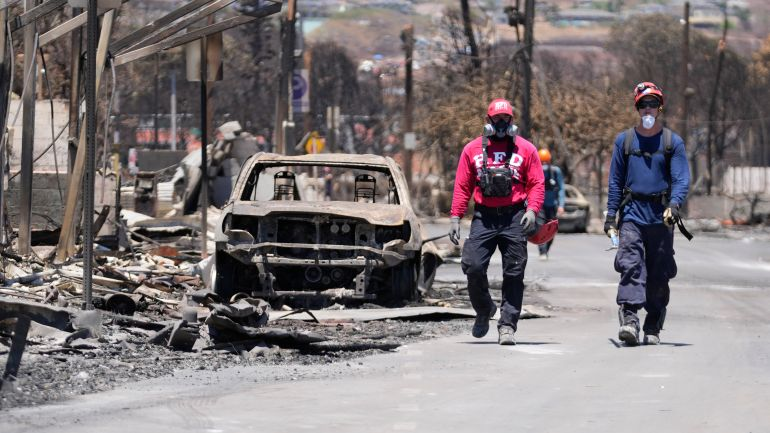 Citing the Hawaii Wildfire Management Organization, Moody's highlighted the average area burned by wildfires each year in Hawaii has increased about 400% over the past century, as climate change increased average temperatures and decreased average rainfall.
Temperatures have increased, owing to climate change, which dries out vegetation faster. Whether climate change is also causing a reduction in rainfall is harder to confirm.
The difficulty stems in part from several complex periodic weather patterns that dominate the Pacific's natural climate, such as the El Niño–Southern Oscillation (ENSO) and the Pacific Decadal Oscillation.

   by Yana Keller