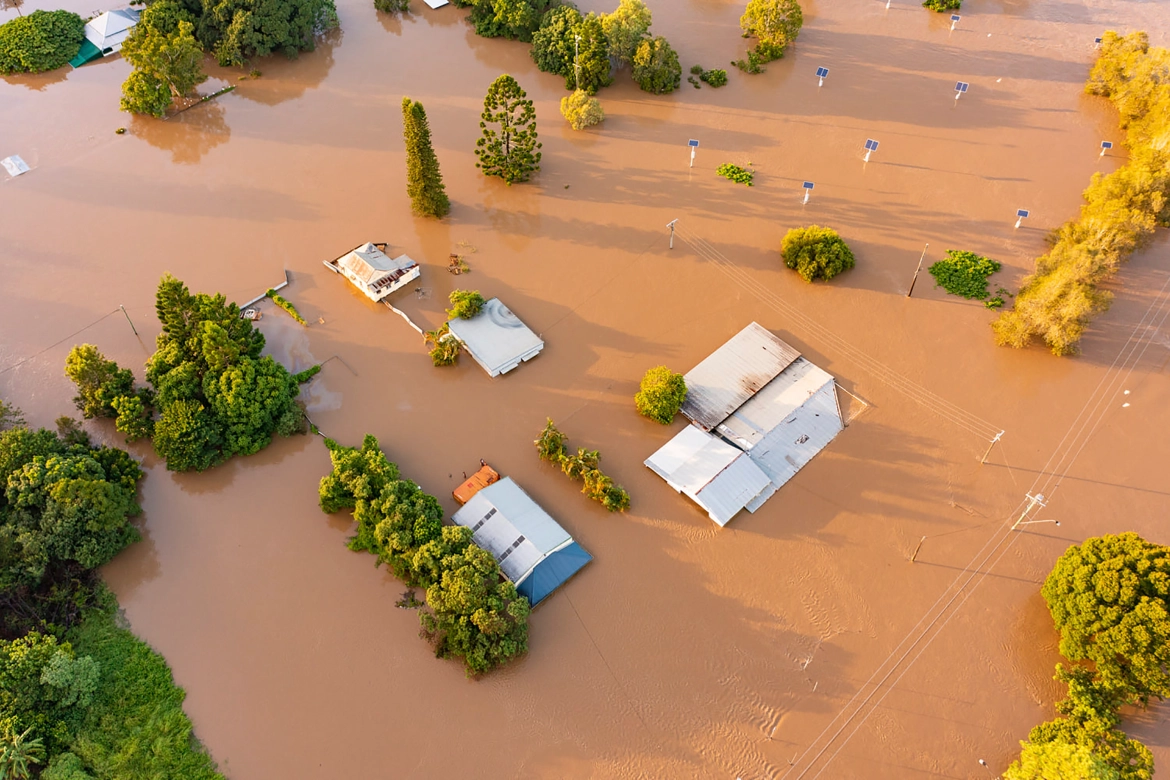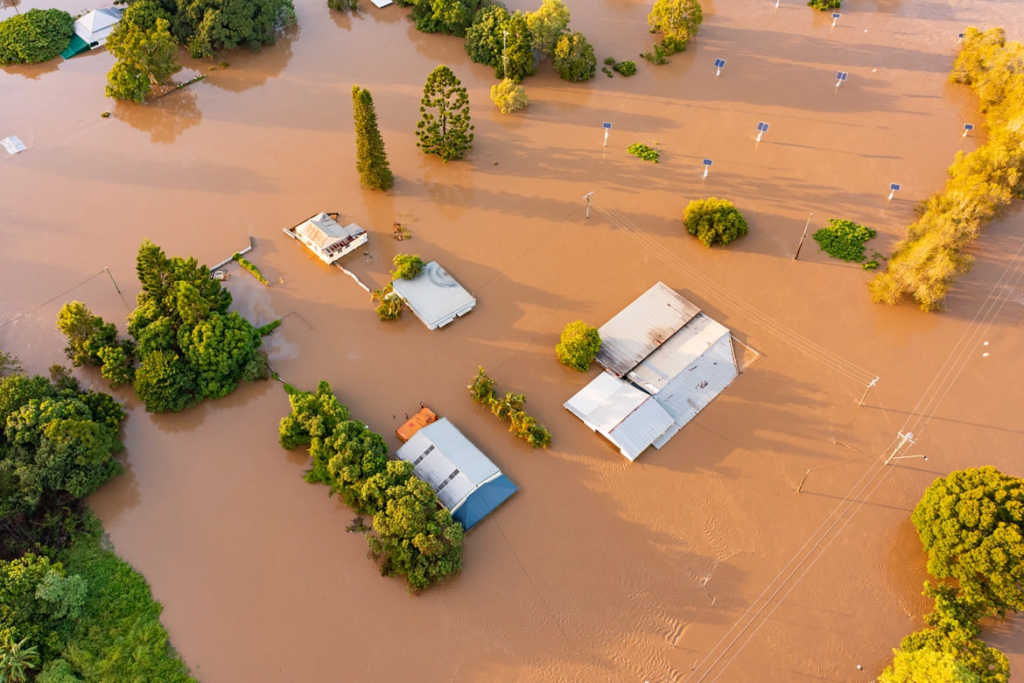 The Insurance Council of Australia (ICA) has estimated that $5.28 billion is the cost of this year's floods across South-East Queensland and northern New South Wales.
Severe flooding impacted these states around six months ago; induced by an extended period of heavy rainfall in February and March.
A monsoon trough along the South-East Queensland and northern New South Wales coast was blocked by a high-pressure system resulting in the extended period of rainfall and associated flooding.
An East Coast Low developed in early March as the monsoon trough moved southwards, bringing onshore moisture and heavy rainfall to the New South Wales coast during early March.
According to ICA, these floods have become Australia's second costliest natural disaster ever. Insurers have received around 233,100 claims across both states.
The average claim is $22,000, with personal claims averaging $17,000 and commercial claims averaging $71,000. The number and value of claims is evenly split between New South Wales and Queensland.
The last estimate from the ICA was $5.134 billion. Andrew Hall, CEO of the ICA, referred to the cost of these floods as 'record breaking'.
Both, the latest figure and last month's estimate for the Eastern Australia floods are comparable to the PERILS estimate issued in June of almost $4.9 billion.
Parts of Australia's third-most populous city, Brisbane, were under water Monday after heavy rain brought record flooding to some east coast areas and killed eight people.
The flooding in Brisbane and its surrounds is the worst since 2011, when the city of 2.6 million people was inundated by what was described as a once-in-a-century event.
The latest fatality was a man in his 50s who drowned on Monday after driving his car into floodwaters before dawn at Gold Coast city, south of Brisbane, Queensland state police said.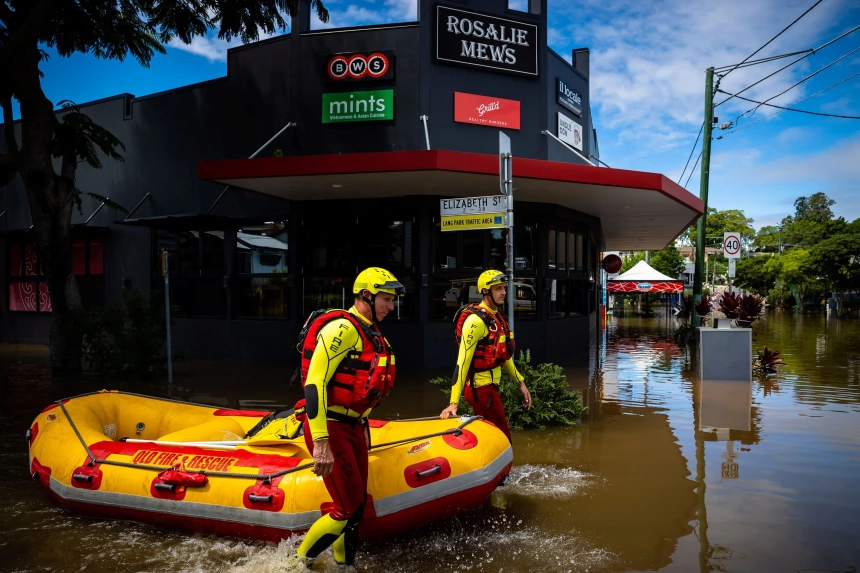 Police warned downtown Brisbane businesses along the river waterfront to evacuate after a pontoon carrying a crane broke from its moorings upstream and began riding the floodwaters toward them.
Multiple emergency flood alerts were in place for Brisbane suburbs, where 2,145 homes and 2,356 businesses were submerged on Monday. Another 10,827 properties were partially flooded above the floorboards.
The Brisbane River peaked on Monday at 3.85 meters (12 feet, 3 inches), officials said.
That was 61 centimeters (2 feet) below the 4.46-meter (14 foot, 3 inch) flood level reached in 2011, officials said.
Queensland Premier Annastacia Palaszczuk said the rainfall over Brisbane had been extraordinary since November, when authorities were considering water use restrictions due to a shortage.
The bodies of the man and his dog were retrieved hours later from a submerged car that had been washed from the road, a police statement said.
Queensland emergency services warned life-threatening flash flooding was occurring in parts of Gold Coast.
This event is the largest flood loss on record for the Australian insurance industry, exceeding the record Brisbane floods of 2011. It was a very complex weather event from a meteorological perspective with changing weather systems during the loss period.

Darryl Pidcock, Head of PERILS Asia-Pacific
The resulting damage from pluvial and river flooding was considerable, especially for South-East Queensland and the northern regions of New South Wales. Given the complexity of the weather systems, the application of event definition clauses for reinsurance purposes will vary across the market.
Such clauses can include meteorological conditions and/or loss aggregation periods, such as the 168-hours clause, which means that there is no common market standard applied to the losses. Given these factors, the losses from this event have been reported by PERILS as one single insurance event.