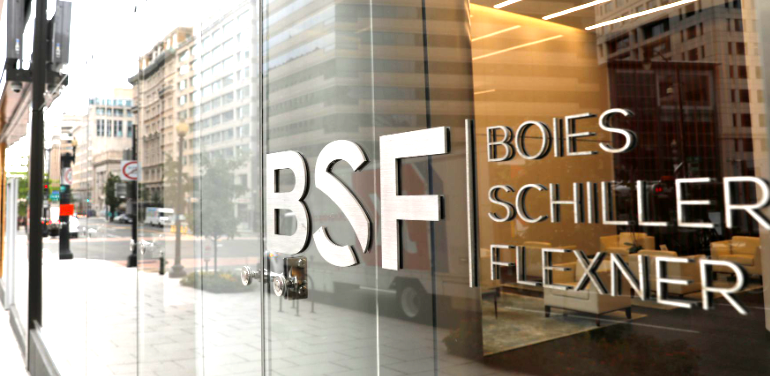 A group of plaintiffs' lawyers has asked a U.S. appeals court to uphold what it called a "historic" $2.7 billion in Blue Cross health insurance antitrust settlement amid challenges to parts of the agreement including an award of $667 million in legal fees and expenses, according to Reuters.
The attorneys at Boies Schiller Flexner, Hausfeld and other firms opposed a series of objections in the 11th U.S. Circuit Court of Appeals.
The two firms have led multidistrict litigation representing a class of individual policyholders, businesses and others that sued over Blue Cross Blue Shield Association insurance practices that they alleged drove up prices.
The Atlanta-based appeals court agreed in November to fast-track resolving the objectors' appeals. The plaintiffs' lawyers in Friday's filing said the settlement was "one of the largest monetary recoveries ever achieved in a private antitrust class action."
A small group of individual class members opposed the fee award as excessive, and one person, investment advisor David Behenna in New Hampshire, appealed to the 11th Circuit.
Various appeals challenge other provisions of the deal, which included a common fund and injunctive relief. Settling defendants denied the plaintiffs' antitrust allegations.
In their 11th Circuit filing, the plaintiffs' attorneys — including David Boies of Boies Schiller, Michael Hausfeld of Hausfeld and Charles Cooper of Cooper & Kirk — said "the colossal, near-decade-long effort by the scores of attorneys who litigated and ultimately resolved this case" justified the fee amount.
U.S. District Judge R. David Proctor in Birmingham, Alabama, in August approved the attorney's fee award, which amounted to about 23.5% of the settlement fund.
The fee fell below a 25% mark that the plaintiffs' attorneys said was "presumptively reasonable under [11th Circuit] precedents."
Proctor in his order said he found the plaintiffs' firms faced "significant risk" that they would not recover any amount in the litigation.
Behenna argued that the court should have "bifurcated" its fee analysis in two parts, weighing the settlement's monetary relief separately from the structural reforms.
Lawyers for Blue Cross Blue Shield Association also asked the appeals court to uphold the settlement. No argument date has been set.
The case is In re Blue Cross Blue Shield Antitrust Litigation, 11th U.S. Circuit Court of Appeals, No. 22-13051.