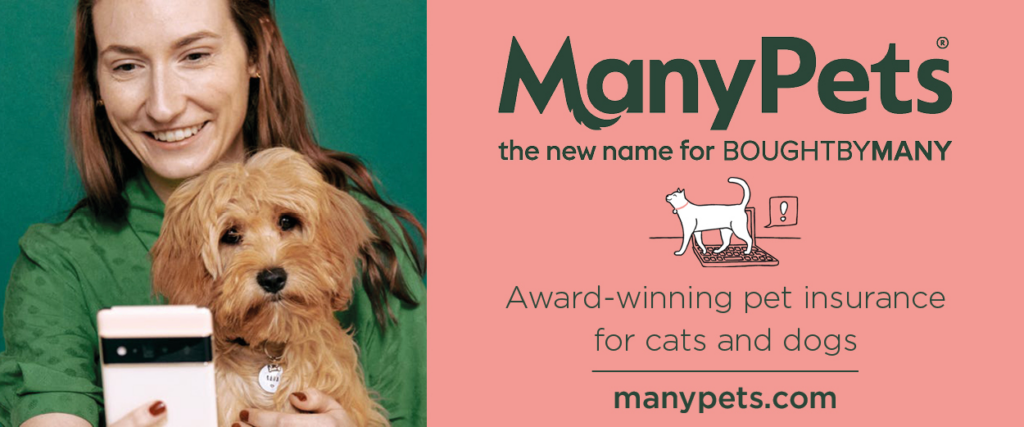 Pet insurance firm ManyPets will acquire insurance carrier Digital Edge Insurance, allowing it to underwrite is own policies as it continues its US rollout.
The acquisition follows the company's launch in the US market 18 months ago and will support its continued rollout across the country. ManyPets has already expanded to 40 states including New York, Texas and California – accounting for 85% of the US pet insurance market. ManyPets, which was founded in the UK, now insures more than half a million pets globally.
The deal draws on the US$350mn that the company raised in its Series D funding round in March 2021, which at the time gave it a valuation of US$2bn.
The acquisition of Digital Edge will enable the wider ManyPets group to underwrite its own policies, giving ManyPets more flexibility in the US market.
Following the acquisition, ManyPets will operate a multi-carrier strategy in the US, continuing to work with its existing partner – Accredited Surety and Casualty Company – to cater to the entire US market.
Our latest investment marks the next stage of growth in the US market and provides an increased level of flexibility as we expand our footprint and evolve our proposition at speed. The growth we have achieved in just 18 months is phenomenal and testament to our model which we've seen take off in the UK and Sweden.

Steve Long, CEO of ManyPets US
"The addition of Digital Edge's coverage will allow us to continue to deliver against our ambitious growth plans to reach more pets across the states."
It is the latest step forward for ManyPets, which offers pet owners accident and illness cover to protect against veterinary costs stemming from illness and injury, as well as an optional non-insurance wellness plan that reimburses things such as wellness exams, vaccinations, parasite testing and prevention, and routine dental care.
As well as its Series D round and subsequent US expansion, ManyPets rounded off 2021 by acquiring UK-based VetBox, which offers monthly flea and worming home delivery services. Digital Edge Insurance is its latest acquisition since then.
by Peter Sonner