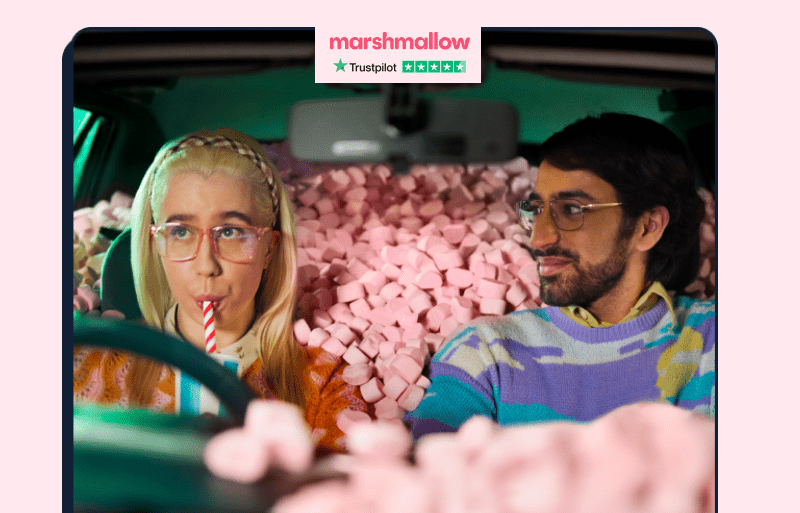 Marshmallow, the digital-first car insurance provider, announced an $83m Series B, with prominent backers including Passion Capital, Investec Bank and Scor. It values the company at $1.25bn.
Though there's no comprehensive data on founder ethnicity across the whole of Europe, Marshmallow says it's the second UK unicorn to be founded by people of Black heritage. Sifted research suggests the same.
This follows a number of reports over the past year highlighting the uneven fundraising landscape in European tech. One found that Black people made up just 3% of the European VC and PE industry. Another report said that less than 1% of capital in the UK has gone to Black founders in the last 10 years.
Marshmallow has announced the launch of their latest product called Marshmallow Van as part of the insurtech's growth strategy
UK digital insurance provider Marshmallow has launched its latest product line – a premium cover for vans called Marshmallow Van. The product covers van owners who use their vehicle for social purposes, domestic use and commuting.
According to reports, the policy will be available to purchase first through price comparison website Quotezone followed by Go Compare and Confused.
Marshmallow Van offers private van owners with a tailored and flexible insurance policy at an accessible price point that leverages Marshmallow's advanced risk assessment technology. Van owners will also benefit from Marshmallow's Uninsured Driver Promise, protecting drivers' No Claim Discount and returning the excess to them if hit by an uninsured driver.
Founded in 2017, by the Kent-Braham twins and CTO David Goaté, the digital-first car insurer initially set out to serve expats, who struggled to find affordable insurance at incumbent providers.
The scaleup now describes itself as "mass market" and is one of only two UK insurtechs to be granted a licence by the FCA, meaning it can sell insurance directly to customers. But more broadly, it's part of an emerging group of tech startups taking on an entrenched insurance industry that investors have been betting big on.
Marshmallow is the sixth European insurtech unicorn to be minted since March, and the sector has already seen funding nearly double figures set last year — hitting €2.3bn in 2021 so far.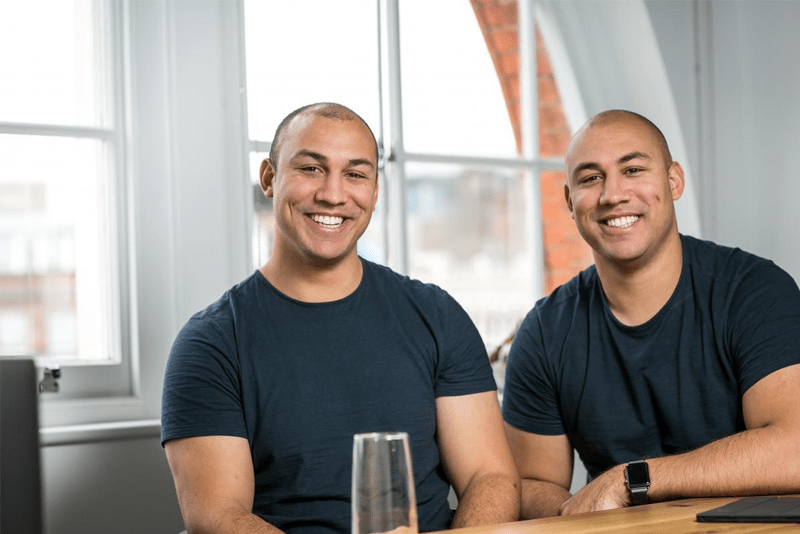 For an industry that's worth $6tn globally and — up until recently — hasn't seen the same amount of tech innovation as finance or health, it's not hard to understand why VCs are now all too keen to cash in on the digital makeover.
When you look at the size of the market, and how entrenched and not tech-focused the incumbents are, it's an opportunity that investors are really excited by. Investment might be rife, but he sees the sector as still gathering speed, and says it's "barely scratching the surface

Oliver Kent-Braham, Marshmallow
Marshmallow, for example, is currently the only insurtech selling consumer insurance in the UK, and has a market share of less than 1% — highlighting the grip incumbents like Admiral and Allianz have on the market.
Between 2009 and 2019, just 0.24% of venture capital went to teams of Black entrepreneurs — 38 businesses in total. Out of those, only one Black female founder raised Series A funding across the 10 year period.
The stats that get thrown your way are unbelievable. One problem, he adds, is that when you're from certain minorities, you don't have role models to come and say that they've done it.
Another problem, he says, is access to exclusive communities.
When you look at the percentage of capital that goes to [founders from] certain universities, it's so skewed towards the very elite ones — and the people that go there normally have certain backgrounds

Oliver Kent-Braham, Marshmallow
According to Dealroom, a quarter of Europe's unicorn founders went to just 10 universities.
It's a complex problem, but the solution lies in breaking the cycle of "VCs going to universities like Oxford and Cambridge, and then investing in people from Oxford and Cambridge".
There's no getting away from the fact that coming from communities with significant links to VC is beneficial. In 2019 Diversity VC found that startups that are able to hit up an investor via a 'warm introduction' are 13 times more likely to get funding.
Marshmallow's 2018 seed round was led by Eileen Burbidge — who Oliver points out is from a minority ethnic background — and in 2019, the scaleup also raised $4m in a bridge round from diversity-focused fund Impact X.
For Marshmallow's part, it's made a "conscious effort to open up more" in terms of recruitment to encourage people from diverse backgrounds to apply for roles at the company, says Oliver. Tapping into a wider range of recruitment sources and hiring temps are two examples.
If everyone thinks the same it leads to dialogue less often because people are not being challenged on their ideas. 20% of the company's workforce are from BAME backgrounds and 50% are female.
by Peter Sonner