PERILS, the provider industry-wide catastrophe insurance data, has disclosed its second industry loss estimate for the floods in the Emilia-Romagna region of Italy during the period of 2 to 22 May 2023.
The second estimate of the insurance market loss is EUR 488 million. This compares to the initial loss estimate of EUR 377 million which was issued by PERILS on 5 July 2023, six weeks after the event end date.
The loss estimate covers the property lines of business and is based on loss data collected from the Italian insurance market.
An updated estimate of the market loss from the Emilia-Romagna Floods will be made available on 22 November 2023, six months after the event end date.
After a prolonged period of drought conditions, May 2023 saw bouts of heavy and persistent rainfall and localised thunderstorms causing extensive flooding and landslides in northern and central Italy.
The worst affected areas were Italy's Emilia-Romagna region and parts of the neighbouring Marche and Tuscany regions. Some locations recorded half of their annual average rainfall in just 36 hours. The month was Italy's wettest May since 1951.
17 people lost their lives in the ensuing floods which struck first on 2 to 4 May and then again much more severely on 16 to 18 May. The municipalities of Ravenna, Faenza, Forli and Cesena were particularly badly affected.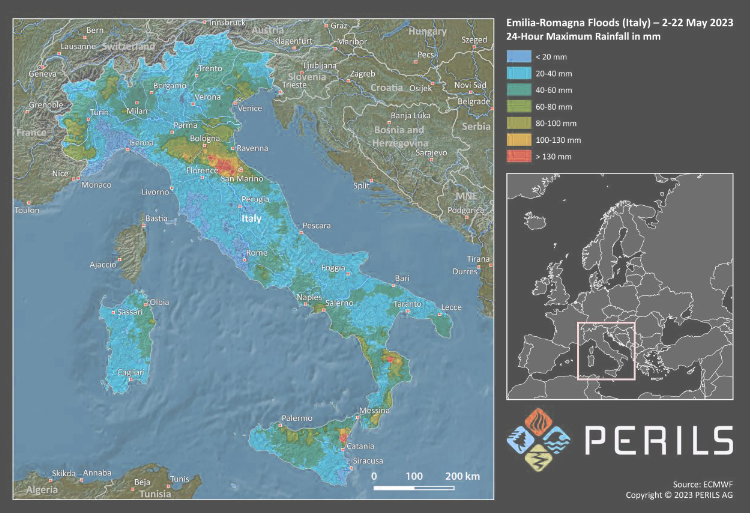 The economic costs of the event are officially estimated at close to EUR 9 billion. Only a small part of these costs – currently estimated by PERILS at EUR 488 million – is covered by insurance, owing to low flood insurance penetration for private households and small commercial property.
Further, almost 50% of the economic loss stems from damage to public infrastructure.
Between 16-18 May 2023, 350 million cubic metres of water, equivalent to six months' worth of rain, fell within 36 hours across Emilia-Romagna, one of Italy's most important agricultural regions.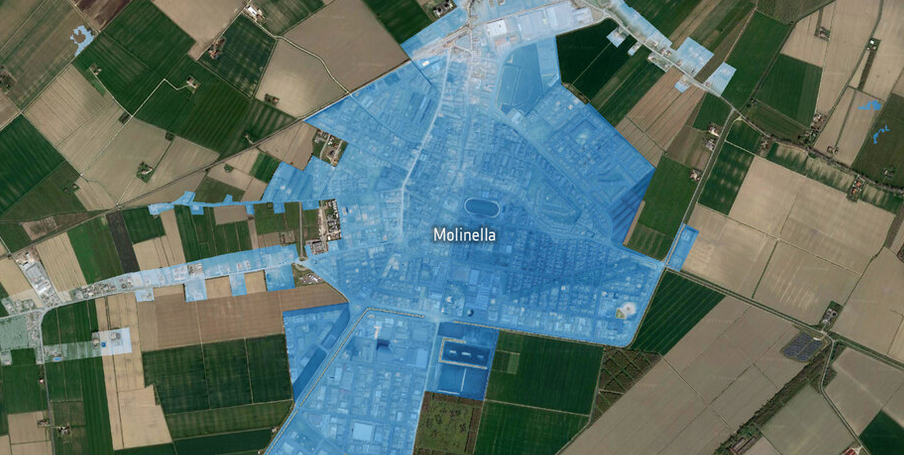 The heavy rain led to the overflow of 23 rivers across the region, affecting 100 municipalities and triggering more than 400 landslides, which in turn damaged and closed off hundreds of roads.
The floods were preceded by a drought that dried out the land, reducing its capacity to absorb water.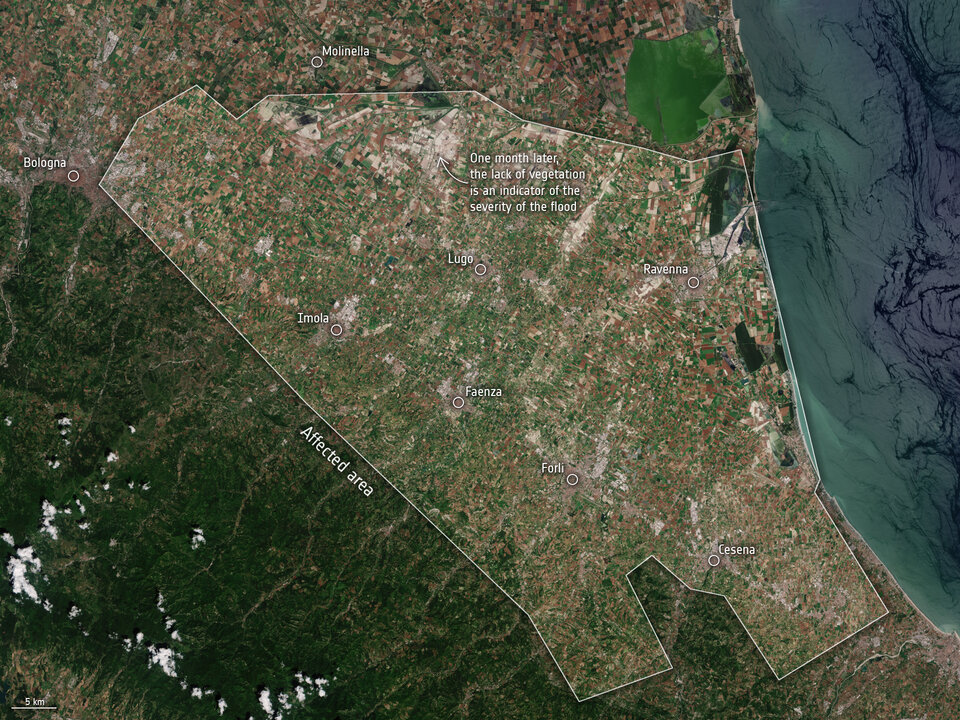 Earth observation imagery and data are crucial for emergency services, as they provide the ability to assess potential impacts of natural disasters and assist in emergency management activities, but they can also support post-event analysis and damage assessment.