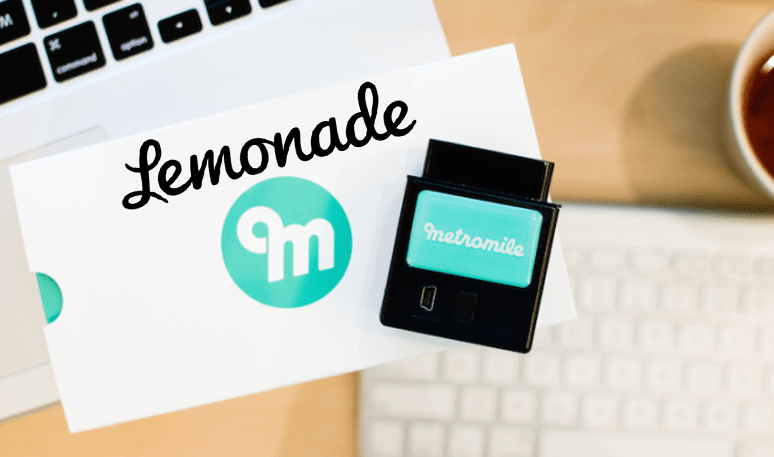 Unicorn-InsurTech Lemonade has finished acquiring per-to-mile neoinsurence company Metromile. Under the terms of the deal, Metromile shareholders received 7.3m Lemonade shares, while Lemonade received a business with over $155m in cash, over $110m in premiums, an insurance entity licensed in 49 states, and a team unsurpassed in harnessing precision data for auto insurance.
The firm said that most Metromile employees will transition to roles at Lemonade, and Metromile CEO, Dan Preston, has assumed the role of senior vice president of strategic initiatives.
The firm said in a statement that the Metromile app and brand will continue in-market until all customers can be seamlessly transitioned to the Lemonade app and brand. Metromile common stock has also ceased trading on NASDAQ.
We launched Lemonade Car a few months ago, and believe it's the most delightful product on the market. We also believe auto insurance is challenging for newcomers and disadvantaged by a lack of data which is why we bought Metromile.

Shai Wininger, co-CEO and cofounder of Lemonade
At one stage Metromile had a valuation of more than $2bn based on the fully diluted share count, right after the listing in early February 2021. That Lemonade has agreed to acquire the San Francisco-based insurer for a fully diluted equity value of approximately $500m signals a significant write-down in the value of Metromile, meaning a big loss for its investors. Under the terms of the agreement with Lemonade, Metromile shareholders will receive Lemonade common shares at a ratio of 19:1.
For ten years, Metromile's intricate sensors monitored billions of miles of driving, while their AI cross-referenced this data with hundreds of thousands of claims, to accurately score each tap of the brake and turn of the wheel. He added: "We believe that adding these models into the Lemonade Car platform will make the most delightful car insurance also the most competitive, precise, and fair. That's why we're so excited to welcome Metromile into the Lemonade family."
The acquisition of Metromile by Lemonade was approved by shareholders five months ago at a special meeting. Then, Metromile said that the merger proposal was supported by at least 95.9% of the votes cast at the meeting, which represents roughly 63.6% of the shares of Metromile's common stock issued and outstanding, as of the close of business on December 28, 2021.
The original announcing of the deal came in November last year when Lemonade and Metromile entered a definitive agreement. In late November 2020, it was revealed that Metromile was to go public via a merger agreement with INSU Acquisition Corp. II, a special purpose acquisition company (SPAC), with an equity valuation of USD 1.3 billion.