Big funding rounds in InsurTech Sector seemed to slow down, as only one U.S.-based startup saw a round of more than a $250 mn. This period also highlighted the diverse interests of investors, as large rounds went to companies in sectors ranging from insurtech to cybersecurity to health care—with no real strong central investment theme emerging, says Crunchbase analytics.
InsurTech ecosystem has met a very interesting juncture; at a macro-level, be swept up in the downgrading of public value, or represent a viable investment alternative to an investor's portfolio that is otherwise being dragged into generalised bearishness, and at a micro-level; either capitalise on the availability of lower-priced assets or struggle to survive.
This is not unique to InsurTech, but is particularly pronounced in any technological boom where valuations have been especially frothy — which for InsurTechs this has certainly been the case.
With the global stock market amid some of its worst days in recent history, the impact on InsurTechs and InsurTech investors is undoubtedly being felt.
Despite some big rounds by U.S.-based startups, the largest round of the 9M 2022 went to an India-based startup. New Delhi-based Hero Future Energies, an independent power producer, closed a private equity round worth approximately $442 mn (see InsurTech Market Will Reach of $165 bn in 2032).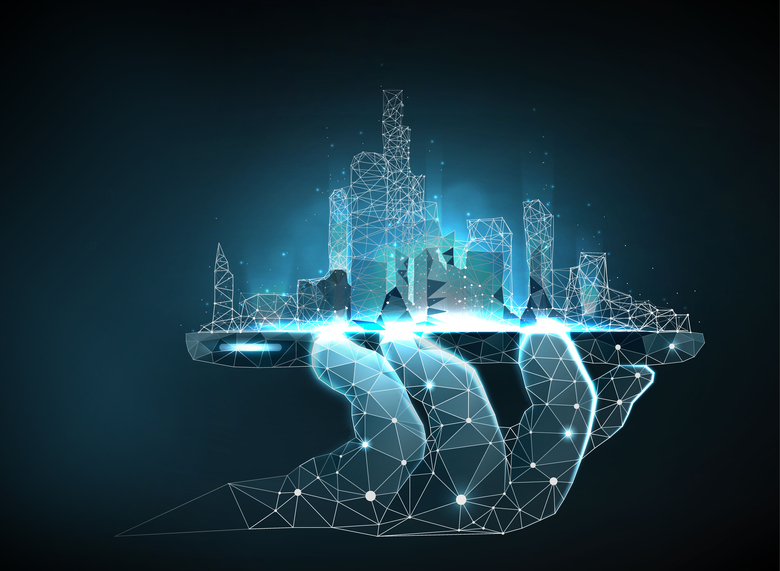 Historically, contemporarily nascent technology companies in most industries have been hit hard (and early) during economic and market downturns. This is in part the perceived (and real) vulnerability that exists around their business models which are invariably not profit-making. During periods of economic optimism, the venture and growth capital that supports these firms serves as a core benchmark as it relates to overall company value, but as that optimism dries up (especially at a consumer level), so too does their market value.
1. Pie Insurance, $315M, insurtech
Funding numbers for VC-backed startups in insurtech are not what they were last year, but Pie Insurance tried to help change that this week. The Denver-based workers' compensation insurance platform for small businesses locked up a $315 million Series D led by Centerbridge Partners and Allianz X.
The round more than doubled Pie's total capital raised to over $615 million since being founded in 2017, according to the company. The round is the second largest in the insurtech space this year—behind only Berlin-based wefox's $400 million raise in July.
Nevertheless, funding numbers are still down in the space. Last year, startups in the space saw more than $8 billion in investment, but this year similar startups have realized less than $3.5 billion roll into the sector.
2. Therabody, $165M, health care
Taking care of oneself has certainly hit new heights in recent years, and the use of technology in that endeavor also has increased. Los Angeles-based wellness tech startup Therabody nailed down a $165 million growth equity round led by private equity firm North Castle Partners.
The company is best known for its massage guns, which it claims can help with physical performance, pain, stress and sleep. Therabody announced the funding in connection with the launch of eight new products.
The new raise and product launch comes as the company is seeing significant growth—increasing its revenue by more than 13x between 2018 and 2021. Previously, the company announced a capital raise of an unspecified amount in February 2021.
3. Opto Investments, $145M, financial services
The private markets have become a popular area as more investors are looking for access to alternative assets. However, that access is often limited, with private markets making up only about a 10th of the investment market compared to the public markets. That is where New York-based Opto Investments comes in.
The startup has created a platform that offers private-market access for independent investment advisers. The company came out of stealth this week and announced it has closed a $145 million Series A led by Tiger Global.
Opto has already partnered with more than 80 registered investment advisers and will use the new money to grow that number.
4. Rivus Pharmaceuticals, $132M, biotech
Earlier this year, Charlottesville, Virginia-based Rivus Pharmaceuticals announced it saw positive results in clinical trials for a drug candidate to address cardio-metabolic disease and obesity. Not surprisingly, that news seemed to have brought the investors, as the pharmaceutical startup raised a $132 million Series B led by RA Capital Management, with participation from others like Bain Capital Life Sciences and BB Biotech AG.
The new cash will be used to further push its drug candidate, HU6, through clinical trials. Research has so far shown the drug to be able to aid in weight loss while conserving muscle—unusual for such a drug. Founded in 2019, the company has now raised $167 million, per Crunchbase.
5. Malwarebytes, $100M, cybersecurity
It's been an eventful 30 days for Santa Clara, California-based Malwarebytes. The cybersecurity firm cut 14% of its workforce last month—about 125 employees—and this week received a $100 million investment from private equity firm Vector Capital.
Not many specifics were released about the investment deal, but it seems logical to assume Malwarebytes can use the cash infusion. Founded in 2008, the company has received $180 million in funding, according to Crunchabse.
6. Swiftly, $100M, retail
Swiftly is an appropriate name for a startup that has now raised $200 million in six months. The Seattle-based retail technology platform locked up a $100 million Series B in March, and then this week closed a $100 million Series C led by BRV Capital Management at a valuation of more than $1 billion.
The startup offers a retail tech platform for brick-and-mortar retailers to compete in the growing online marketplace. Founded in 2018, the company has now raised more than $210 million, according to the company.
7. Kate Farms, $75M, organic food
Santa Barbara, California-based plant-based shake- and formula-maker Kate Farms raised a $75 million Series C led by Novo Holdings. Founded in 2010, the company has raised $188 million in total funding, according to Crunchbase.
8. SpinLaunch, $71M, aerospace
Long Beach, California-based space tech firm SpinLaunch closed a $71 million Series B led by ATW Partners. Founded in 2014, SpinLaunch has raised a total of $150 million, per the company
9. Deep Instinct, $62.5M, cybersecurity
New York-based cybersecurity startup Deep Instinct received $62.5 million in a new financing led by funds and accounts managed by BlackRock. Founded in 2015, the company has raised more than $320 million, according to Crunchbase.
10. AccessFintech, $60M, fintech
AccessFintech closed a $60 million Series C funding round led by WestCap. The company, which offers risk management services, has headquarters in New York, as well as Israel and the U.K. AccessFintech says it has raised $97 million since 2018.
………………………..
AUTHOR: Chris Metinko, Crunchbase