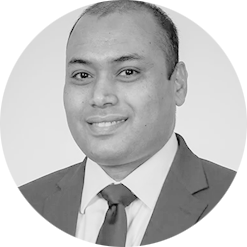 Rishi Baviskar – Global Cyber Experts Leader, Risk Consulting, AGCS
Allianz Global Corporate & Specialty (AGCS) has appointed Rishi Baviskar as Cyber Risk Consultant, an expanding area for the AGCS's global risk consulting team. Based in London Rishi will support clients globally.
Rishi has over 15 years' experience working within the IT field for large oil, gas, automotive and pharmaceutical companies. In his previous roles, he has worked across all levels of process development ranging from onsite engineer to the design and implementation of cyber security policies. He is an industry expert in cyber security and the industrial controls required to create secure IT platforms.