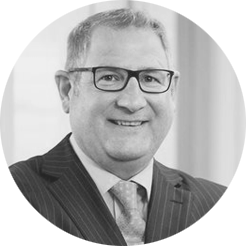 Russell Hensley – Partner in McKinsey's Detroit office
Russell co-leads the McKinsey Center for Future Mobility and its work in mobility disrupters in the Americas. He joined McKinsey in 2003 and has focused on strategic and operational transformations within the global automotive industry and multiple related areas over the past 13 years. He co-leads the global automotive knowledge agenda for the practice and is a core leader within the McKinsey Center for Future Mobility.
Examples of his work include the following:
accelerating operational transformation for a global automotive original-equipment manufacturer (OEM) across multiple regions (Europe, North America, and South America)
optimizing manufacturing capital expenditures and vendor tooling costs for a global automotive OEM
leading product-development organizational transformation from regional to global focus for a major global manufacturer
conducting due diligence across a variety of organizations prior to and post acquisition
Prior to McKinsey, Russell led vehicle engineering at Ricardo Consulting Engineers in North America and North American operations for Motor Industry Research Association North America.