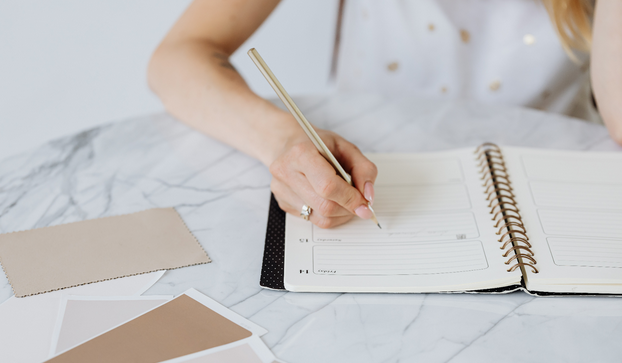 Outlining a strategy to improve one's financial health as the new year begins is an excellent first step toward a more prosperous 2023. It's essential to start thinking about your finances for the new year early enough to build a good strategy for your income, debts, savings, and continued investments.
When you make a resolution to improve your financial situation in the new year, you're starting over and making a positive step toward a better you. Here are steps to ensure your financial security in this new year.
Set a budget
Establishing monthly spending limits with the help of a budget plan is a smart financial strategy. Making and sticking to a reasonable budget can significantly impact your ability to achieve your financial goals.
First, you need to take a hard look at your household income and expenses to create a budget that works for your cash flow and the way of life you want to lead.
But you need to do more than just put away a little bit of money every month; you need to plan and determine how much you'll need to accomplish your goals. Whether you're saving for a down payment on a house or a trip, having a clear goal in mind for your savings can make a world of difference.
Pay off debt
Many people avoid seeking loans because they worry about being unable to repay them due to the high rates of interest. But only if you don't take control of your finances will that happen.
Make sure a debt management strategy and a plan for paying off debt are part of your overall financial strategy. After you've paid off all of your debt, you may put that money toward building up an emergency fund and eventually investing for retirement.
Actually, if you pay back a loan on time, it can help your credit score in the long run. You may find a variety of reputable online loan providers that offer affordable rates and flexible repayment plans.
One of the online loan providers you can trust, even with a low credit score, is CreditNinja. What's more, you can apply for installment loans from CreditNinja and get approved online. It could be difficult to find quick money through a traditional loan provider. Don't let it discourage you, though; there are many financing options to choose from nowadays.
Use financial calculators
When it comes to managing money, financial calculators are a must-have tool. They aid people in figuring out their budgets, paying off debt, and addressing other financial concerns. An additional benefit of using a financial calculator is that it can help you estimate your potential retirement income or the amount you will need to save by a certain time.
Set an emergency fund
A strategy for handling unexpected events should also be one of your top priorities. It's important to be well-stocked in case of a storm. If you don't do this, you'll run up more bills.
When life throws you a curveball, like a change in your or a loved one's employment status, having access to a well-stocked emergency fund might be the difference between going under and staying afloat financially.
One rule of thumb for an emergency fund is to have enough money saved up to cover costs for three to six months.
Prioritize your health
You don't want to risk losing everything you've worked for because of something beyond your control, like a health emergency. Keeping your physical and financial health a top priority in the new year is a good resolution. Take advantage of your company's wellness programs, whether they're geared toward mental, physical, or financial well-being.
Also, health insurance is a safety net if an unforeseen incident drains your financial resources.
Health insurance costs have steadily increased over the years, outpacing both inflation and wage increases. If you don't have health insurance, however, you could end up in serious financial trouble.
Just think about how much money you'd have to come up with to pay for a hospital stay or visit the emergency room. You can run up a charge in the hundreds, wiping out your emergency fund or worse.
Save for retirement
While retirement may seem far off, the sooner you begin saving, the better, as retirement plans take advantage of the time to maximize your future wealth.
Retirement planning entails calculating how much money you'll need to retire comfortably, factoring in inflation to your retirement income, and figuring out how you'll invest that money in the meantime.
So, to make saving and investing for the future less hassle, set up automatic transfers from your checking account to your savings or retirement accounts on a regular schedule, such as the day of the month you get paid.
Final Thoughts
The rising cost of living, continued energy crisis, and inflation spike make it crucial to plan one's finances ahead of the new year to ensure financial stability. If you're willing to compromise, you may see some very positive outcomes. Make it one of your New Year's plans for 2023 to evaluate your current spending habits, initiate a savings plan, and improve your financial decision-making.
by Peter Sonner