Credit insurer Allianz Trade has introduced a new standalone fraud insurance product to assist businesses in tackling the surge in employee fraud and external scams in the UK post-pandemic.
The new product offers coverage for both internal fraud by employees, including bribery, embezzlement, and misappropriation, as well as external fraud, such as robbery, burglary, intercepted payments, payments based on forged 'orders,' and impersonation fraud.
Allianz Trade's fraud insurance includes a broad definition of 'employee,' encompassing full-time, part-time, temporary, and contract workers. Social engineering is a standard feature, and the coverage offers unlimited retroactive cover for losses incurred before inception.
Allianz provides customers with a dedicated team of fraud specialists to assess claims and provide support following a fraud loss.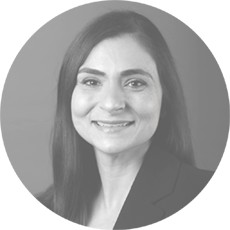 The timing is ideal to launch this new standalone cover in the UK, responding to economic changes and a growing interest in the market

Sarah Murrow, CEO of Allianz Trade in the UK and Ireland
The post-pandemic economic uncertainty and rising cost of living have escalated the risk of internal and external fraud for businesses.
Allianz Trade's fraud insurance covers
Losses caused by own employees, including external workers, temporary staff, lawyers, tax consultants, and auditors, through theft, fraud, embezzlement, or property damage.
Losses due to certain types of social engineering, such as fraud committed by assuming a false identity, like fake president fraud.
Certain losses caused by third parties through acts of robbery, burglary, payment diversion, and forged invoices.
Coverage for business operations continuation costs up to 6 months after the event of loss.
Impersonation fraud is a significant concern as criminals gain unauthorized access to a business' email system or employ spoofing software to send seemingly genuine emails from the 'CEO,' urging employees to make urgent payments. CEO impersonation fraud has risen by 6% to £13.4m last year.
Last year, UK residents and businesses suffered £2.5bn in losses due to fraud and crime, with British businesses filing 62,976 reports. Alarmingly, 50% of UK businesses fell victim to fraud in the past two years.

by Peter Sonner