Aon has launches of Aon's Franchise Solutions program in North America. Powered by CoverWallet technology, Aon's franchise solutions are designed to better inform, advise and protect franchise businesses.
Aon helps franchise businesses understand and manage risk across their franchisee network, while also delivering customized insurance programs to franchisees at scale.
Franchisors benefit from real-time coverage verification that provides insights on compliance and potential exposure, through innovative digital tools, data and analytics.
Aon provides real-time insights to analyze risk exposures and compliance standards, empowering franchisors to make better decisions.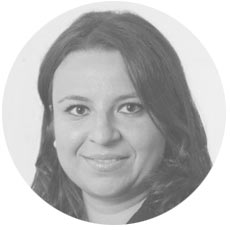 Managing insurance for franchisors and franchisees is not always simple and straightforward, especially for multi-unit operators

Andreea Stefanescu, head of North America partnerships for Aon's Digital Client Solutions
"Aon's Franchise Solutions Program provides an experience that simplifies their insurance management journey, helps protect businesses from unknown risks and helps franchise networks function seamlessly," said Andreea Stefanescu.
For franchisees, Aon offers dedicated broking resources, tailored coverage at preferred rates designed to meet franchisor compliance requirements at various levels, and a simple buying experience.
The platform enables them to manage insurance policies online, receive multiple quotes in real time and obtain certificates of insurance, all in one place.
With these solutions, Aon eliminates friction in the insurance buying and servicing process, thus closing protection gaps and reducing the time franchisees spend on insurance.
As franchisees expand and grow amid new forms of volatility, they stay protected with data-driven insurance recommendations and dedicated resources to help meet their needs with both high-tech and high-touch service.
For companies Aon negotiates pricing with A-rated carriers to offer their franchisees coverage solutions including General Liability, Property Insurance, Workers Comp and Professional Liability.
The program helps franchise networks navigate the intricate web of insurance policies and regulations to help keep their business protected.

by Nataly Kramer