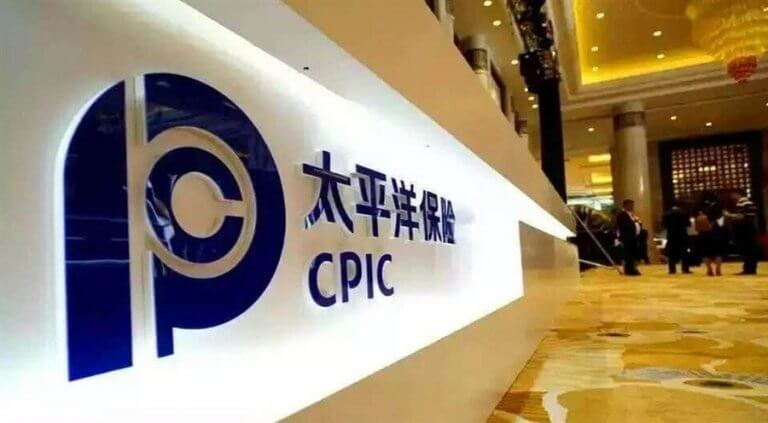 China Pacific Insurance subsidiary CPIC Investment Management has opened two crypto funds in Hong Kong, in partnership with investment firm Waterdrip Capital, according to CoinTelegraph.
Ranked the second-largest property insurer in Mainland China, CPI is owned by the country's central government, the Shanghai municipal government, and China Securities Finances.
The new crypto funds include a venture capital fund called the Pacific Waterdrip Digital Asset Fund I, which will focus on investments in early-stage blockchain projects.
The second, Pacific Waterdrip Digital Asset Fund II, will manage proof-of-stake digital assets. Both crypto funds will target institutional and wealthy private investors.
Waterdrip is a global investment institution supporting blockchain-related projects and crypto startups.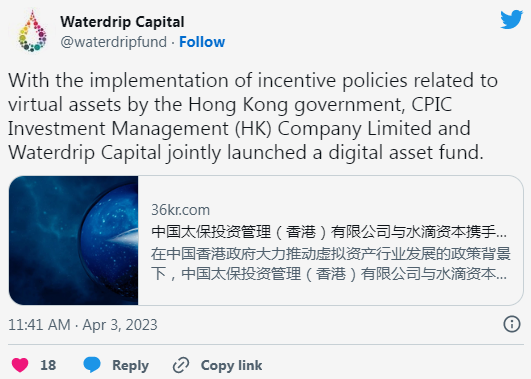 Founded in 2017, Waterdrip is known for supporting the Chinese crypto mining industry and investing in projects like Polkadot-based decentralized Web3 network Peaq.
The standards for Virtual Asset Service Providers (VASPs) in Hong Kong are set "incredibly high," as the Securities and Futures Commission (SFC) wants the crypto industry to match the same compliance standards as traditional financial firms.
The SFC published a consultation paper, which considered whether licensed VASPs should serve retail investors, and what standard of investor protection measures should be imposed.
Anti-Money Laundering and Know Your Customer policies were also discussed.