Hanover Insurance Group has estimated catastrophe losses of $190 mn for the Q4 2022, of which $165 mn, or 87%, were driven by Winter Storm Elliott.
W​inter Storm Elliott was a cross-country storm that had its origins in the Pacific Northwest, but really intensified in the Great Lakes, bringing blizzard conditions to several states, and strong winds and brutally cold temperatures to the eastern two-thirds of the Lower 48. In fact, it became a bomb cyclone.
E​lliott also produced widespread damaging wind gusts and coastal/lakeshore flooding.
Elliott led to a widespread cold outbreak that encompassed the entire eastern two-thirds of the country, but even led to a cold air intrusion in Washington and Oregon that led to the formation of Winter Storm Fernando. Its chill brought temperatures not seen in a generation in some spots.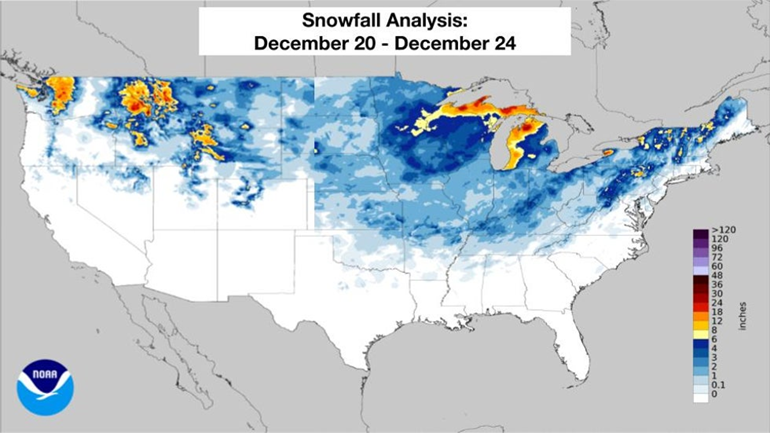 Winter Storm Elliott battered the majority of the United States, bringing blizzard conditions with heavy snow, freezing rain, dangerous winds, and well below-freezing temperatures, resulting in significant damage to commercial and residential property during the December holiday season.
The unfortunate timing of the storm, occurring when many were away from their homes and businesses, likely delayed the discovery and remediation of water damage, increasing losses in our core commercial lines.

John C. Roche, President and CEO at The Hanover
The pre-tax loss represented 13.9 points of net earned premiums, and was approximately $137 mn above the company's Q4 catastrophe assumption.
The loss also raises Hanover's combined ratio to 108%, up from 99.8% for the same period last year, when catastrophes accounted for only 7.7 points.
Excluding catastrophe losses, the combined ratio would be 94.1%, versus 92.1% last year.
Hanover Insurance Group have a robust track record of catastrophe exposure management, risk modeling and portfolio diversification initiatives, as demonstrated by relatively low catastrophe losses from hurricanes and other traditional perils in the recent years.
The Hanover Insurance Group, Inc. is an insurance company based in Worcester, Massachusetts. It was the original name of a property-liability insurance firm established in 1852, and it remained a publicly traded company under that name until the early 1990s, when it changed its name to Allmerica Property & Casualty Companies.
In 1996 it spun off Allmerica Financial Corporation as a property and casualty insurance and financial services holding company, which then bought out the original firm, and grew to become one of the 500 largest publicly traded companies of the United States. In 2005, Allmerica Financial Corporation reverted its name to "The Hanover Insurance Group, Inc."