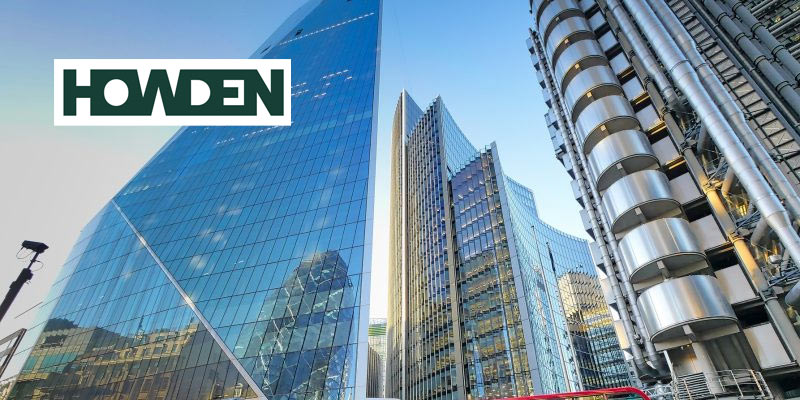 Howden has unveiled an innovative venture known as Howden Ventures, pending approval from Lloyd's, aimed at accelerating insurance product development.
The initiative launches with £500 mn in delegated underwriting capacity and seeks to become an investment and risk incubator.
Howden Ventures brings together funding, underwriting capital, expertise, governance, and distribution in a single hub for the first time.
This comprehensive approach aims to expedite new product development and promote insurance innovation. As the UK government advances its Solvency II reforms, Howden Ventures will actively contribute to policy priorities by fostering innovation in the insurance industry and enhancing its societal impact.
Drawing from the expertise of specialist innovation teams worldwide, Howden Ventures aims to revitalise the insurtech sector with its unique approach, the insurance group noted.
The platform's delegated underwriting authority, supported by leading Lloyd's underwriters like Tokio Marine Kiln, Chaucer, and Liberty Specialty Markets, provides significant syndicated underwriting capacity to facilitate the creation of groundbreaking insurance solutions.
Recognising the decreasing funding for the global insurtech sector, Howden Ventures has committed an initial £10 million to support at least five new startups within the next two years.
The initiative, led by insurance innovation expert Tom Hoad, will focus on addressing emerging risks in a rapidly changing and interconnected world, Howden noted.
These risks are driven by climate change, disruptive technology, economic uncertainties, shifting demographics, and geopolitical pressures.

by Yana Keller