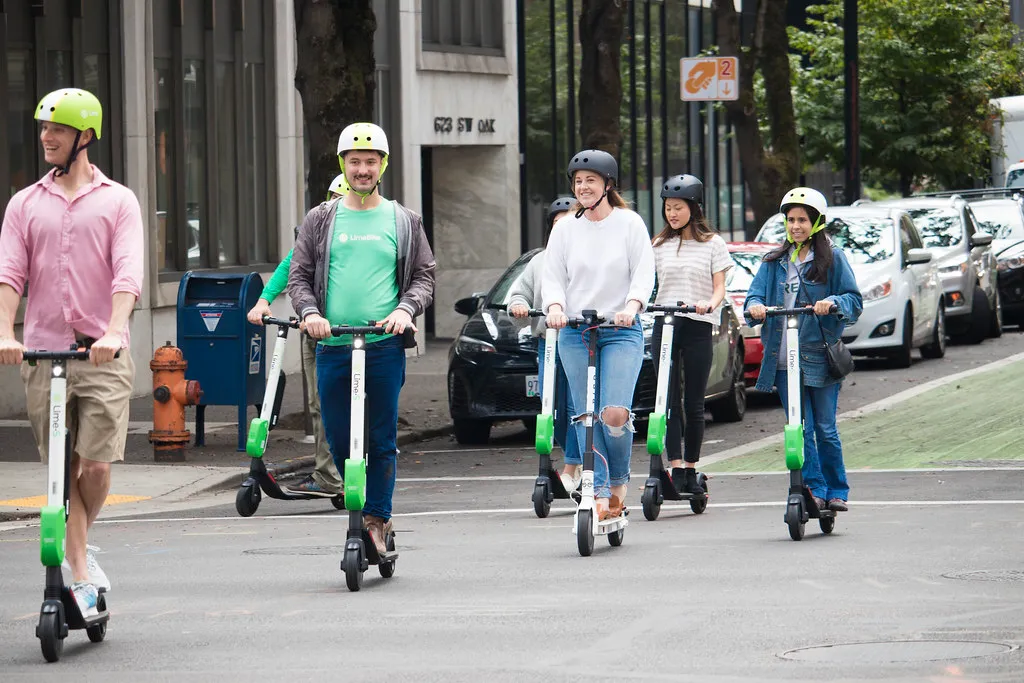 The government in Ireland plans to relax rules around e-scooters – including making them exempt from needing to be insured – as part of a set of measures designed to encourage their use.
There will be no lower age limit to use them, and the Irish government will not set mandatory tax, licensing or insurance requirements on any e-bike or e-scooter that is capable of speeds up to 25kmph.
It means that drivers and pedestrians won't be able to claim against a scooter rider's insurance policy if they cause damage or injury.
The government wants to encourage more people to use e-bikes and e-scooters as a means of reducing pollution, incentivising healthier commuting behaviours and reducing traffic on Ireland's roads – particularly in congested urban centres like Dublin and Galway. The new legislation was proposed earlier this year but is not likely to become effective until 2023.
An increasingly common sight on city streets, e-scooters are often touted as the future of urban mobility – and as such, they pose both a lucrative opportunity and an extra challenge for insurers to mitigate against.
They are the subject of multiple trials worldwide and they often sit within a legal grey area.
Ireland's stance will be seen as a relatively soft approach that prioritises the active lifestyle and decarbonisation benefits of e-scooters. But the new statistics out of the UK will simultaneously raise questions among insurers as to the implications on their business and could potentially leave car owners out of pocket if their vehicle is damaged by a scooter rider.
The latest developments fit into a broader conversation across the continent about the legal and tax status of these kinds of vehicles.
Some European countries require insurance for e-scooter riders – including France, Germany, Denmark and the Netherlands – but Ireland's light touch is more on par with Belgium, where e-scooter rules are also lenient. Belgium, too, does not enforce a minimum age limit for the use of e-scooters in public.
by Yana Keller