K4Connect, the leading provider of enterprise technologies for senior living communities, has raised $8.9 mn in a new investment round co-led by Bryce Catalyst and AXA Venture Partners, with continuing support from other existing investors, including Intel Capital, Forté Ventures, Topmark Partners, and the Ziegler-Linkage Fund.
This latest round brings the company's total funding raised to $39 mn and will be used to drive further adoption in the senior living market, while continuing to rapidly advance its patented FusionOS integration technology and K4Community Engagement Suite.
K4Connect's FusionOS technology is the industry's first and only enterprise-class operating system that provides a "many-to-many" API integration capability.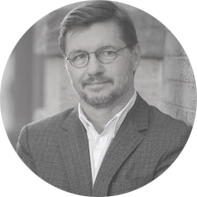 K4Connect's approach to the senior living market is rooted in its unique enterprise technology expertise long sought after by senior living operators

F. Scott Moody, K4Connect Chief Mission Officer and CEO
FusionOS enables senior living operators to seamlessly integrate new and emerging technologies and leverage critical health and behavioral data across connected systems and applications to optimize caregiver workflows, lower costs, and improve resident care.
While the industry has seen significant growth in technologies that address many of senior care's most prevalent issues, senior living operators can only unlock the full potential of data-rich technologies by deploying enterprise solutions that enable them to strategically integrate innovative technology services at scale.
Along with the new funding, K4Connect also announced today that Mike Weller will be joining the company as the Chief Operations Officer.
Mike has been working with K4Connect over the last year and brings a wealth of experience and knowledge in client success, data analytics, and operations.
Addressing this need has never been more important as the population of older adults continues to rise amidst an ongoing national caregiver shortage.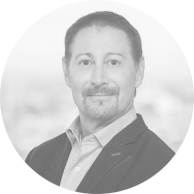 The company's enterprise platform provides the foundation for senior living operators to undergo a digital modernization to improve the efficiency and cost effectiveness of caregiver services now and into the future

Cary Burch, Bryce Catalyst President and CEO
The pandemic accelerated the need for senior living technology, and K4Connect is the only company we've seen that can bring all the current disparate applications together into a single enterprise system where data is no longer siloed and can be tapped for its full value in operations and care.
K4Connect is a mission-centered healthtech company delivering the best in technology and solutions to providers serving older adults and those living with disabilities.
The company's patented FusionOS technology and award-winning K4Community engagement suite serve tens of thousands of residents and staff in senior living communities across the United States.

by Peter Sonner