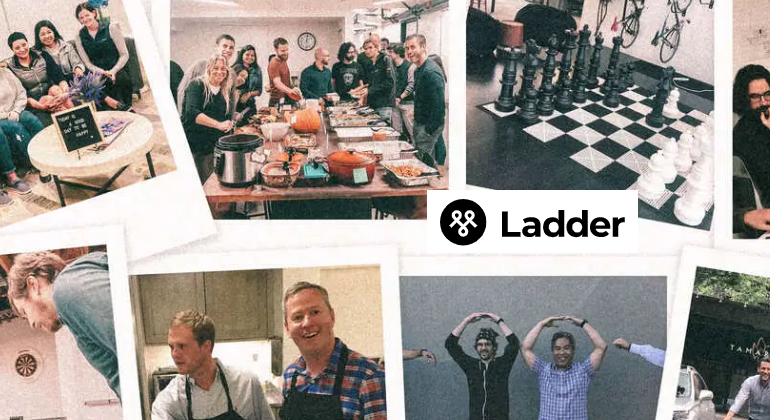 Direct-to-consumer mortgage lender AmeriSave Mortgage Corporation has partnered with Ladder Insurance, giving customers the option to apply for life insurance online.
Last year, AmeriSave launched AmeriSave Insurance Agency in partnership with Hippo to help people secure home insurance coverage from a range of brand-name carriers.
A home is usually a family's most important asset, so protection is critical. By embedding straightforward, affordable and flexible life insurance into their borrower journey, AmeriSave is making it seamless for their customers to protect their loved ones, helping ensure that families can maintain their sense of community and lifestyle during difficult times

Mike Izakov, head of Financial Institution Partnerships at Ladder
Founded in 2015, Ladder sells term life insurance online, with a fully digital application process. The company operates in all states and the District of Columbia, and offers a generous amount of coverage without a medical exam.
Ladder's policies are issued by its partners, Allianz Life Insurance Company or Fidelity Security Life Insurance Company.
The life insurance ladder strategy is to buy multiple term life insurance policies with differing expiration dates to match your expected financial needs as they change over time.
In a ladder, you have multiple policies that expire in different years as your life insurance payout needs reduce in later years.
Ladder Life may be a choice worth considering for people between the ages of 20 and 60 who are interested in term life insurance policies. The company was founded in 2015 and offers term life insurance nationwide through a 100% online interface.
At AmeriSave, we're dedicated to helping our customers save money, whether that's through low-rate mortgages, with high-quality homeowner's insurance, by helping reduce energy costs through solar power or now, with top-of-the-line term life insurance.

Mike Berte, president and chief operating officer of AmeriSave Mortgage Corporation
"A home is the biggest investment that most consumers will ever make, which is why it's a wise choice for borrowers to protect that investment with life insurance. We are incredibly proud to partner with Ladder which, like AmeriSave, has automated its underwriting process to offer services more efficiently and pass the savings along to our customers." – Doug Reynolds, president of AmeriSave Insurance, a division of AmeriSave Mortgage.