MetLife has completed a $19 bn risk transfer transaction with Global Atlantic Financial Group, a retirement and life insurance company. Global Atlantic and MetLife announced the signing of this reinsurance agreement back in May 2023.
The transaction accelerates the run-off of MetLife Holdings, the company's closed-block businesses of its former U.S. Retail segment, representing approximately $19 bn of statutory reserves
MetLife transferred $14 bn of US life insurance reserves, consisting of universal life, variable universal life, and universal life with secondary guarantees, along with $5.2 bn of fixed annuity reserves to Global Atlantic.
At the time of signing, Global Atlantic's general account assets under management supporting the transaction were approximately $13 bn.
The deal sees Global Atlantic reinsuring a diversified portfolio of MetLife's US retail annuity and life insurance business, reinforcing Global Atlantic's position as a leading reinsurer in the annuity and life insurance marketplace.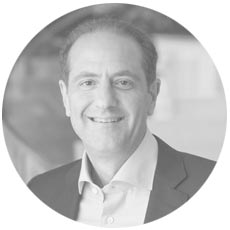 The combined value of the reinsurance agreement is estimated to be approximately $3.25 bn, with MetLife receiving a ceding commission of $2.25 bn and $1 bn of released capital

Michel Khalaf, MetLife President and CEO
Under the terms of the agreement, MetLife transferred general account assets for the block to Global Atlantic subsidiaries First Allmerica Financial Life Insurance Company and Commonwealth Annuity and Life Insurance Company.
Moreover, as part of its commitment to enhancing shareholder value, MetLife's Board of Directors has authorised an additional $1 bn for share repurchases, bringing the total outstanding share repurchase authorisation to approximately $4 bn.
MetLife stated that it will remain as administrator and service provider for the policies to be reinsured.
MetLife Investment Management will also manage a significant amount of the assets under a five-year investment management agreement.

by Nataly Kramer