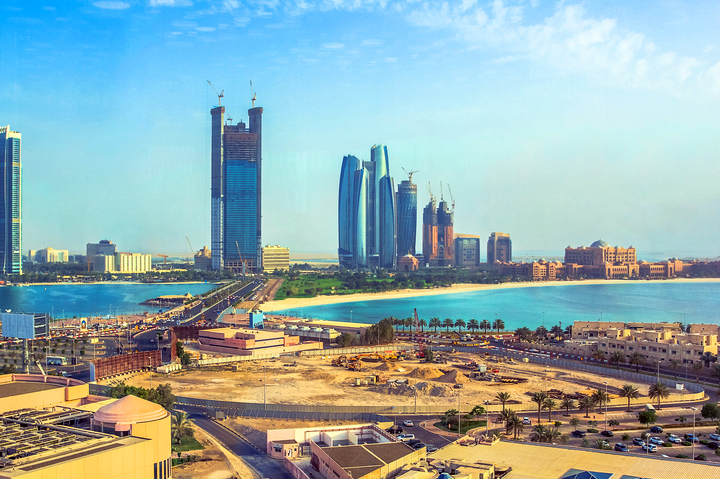 Middle Eastern insurers' company profiles are heavily influenced by the regional industry profile and operating environment (IPOE) ranges, according to Fitch Ratings.
Middle Eastern countries tend to have low IPOE ranges due to limited technical sophistication and financial market development and local sovereign constraints.
Fitch-rated insurers in the region tend to have good company profiles due to strong business profiles and moderate/favourable corporate governance relative to peers.
Population versus GDP per capita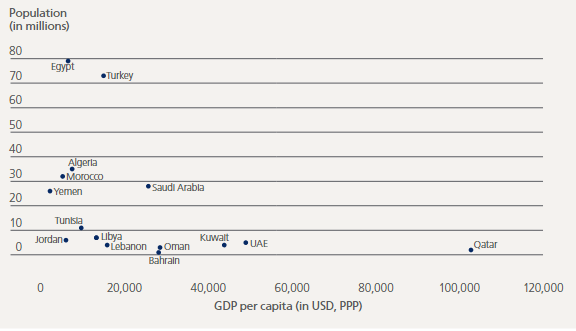 Age-dependency ratio, young (percent of working-age population)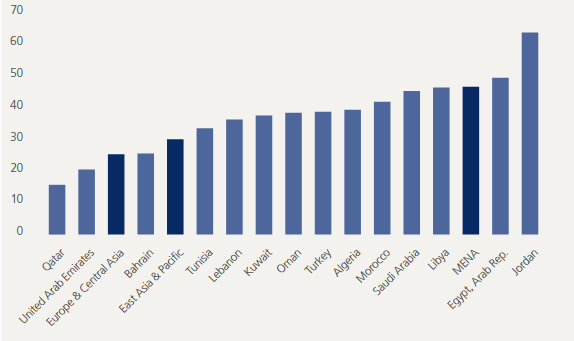 The Company For Cooperative Insurance (Tawuniya) has a 'Most Favourable' business profile relative to other Saudi Arabian companies due to its large operating scale, leading business franchise and strong competitive advantages.
Suez Canal Insurance Company (SCI) has a 'Favourable' business profile compared to insurers in Egypt, reflecting its fourth-largest position in the country's non-life market, good diversification but limited operating scale.
Oman Reinsurance Company SAOC (Oman Re) has a 'Least Favourable' business profile relative to that of global reinsurers.
Insurance penetration or premium volume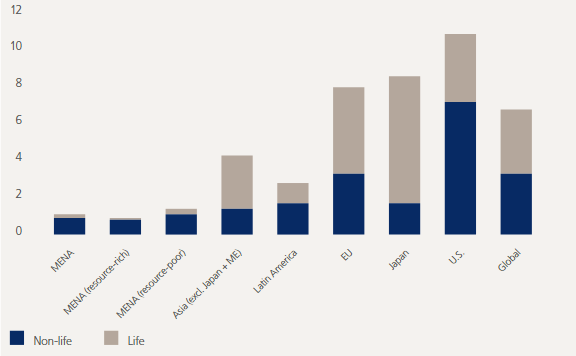 However, it is well-diversified locally with a substantive franchise in the Middle East.
Financial Performance Strong for Rating Levels: Profitability, as measured by net income return on equity (ROE).
Tawuniya's ROE was 13% in 1H22, due to strong underwriting and investment income.
Oman Re's ROE was 5% in 2021 driven by its strong investment result, despite large losses including Cyclone Shaheen and other power and energy losses. SCI's five-year average ROE was 14% in FY18-FY22, supported by good investment returns.
However, SCI operates in a high inflation environment so its ROE was just 1.6%, when adjusted for inflation.
by Yana Keller