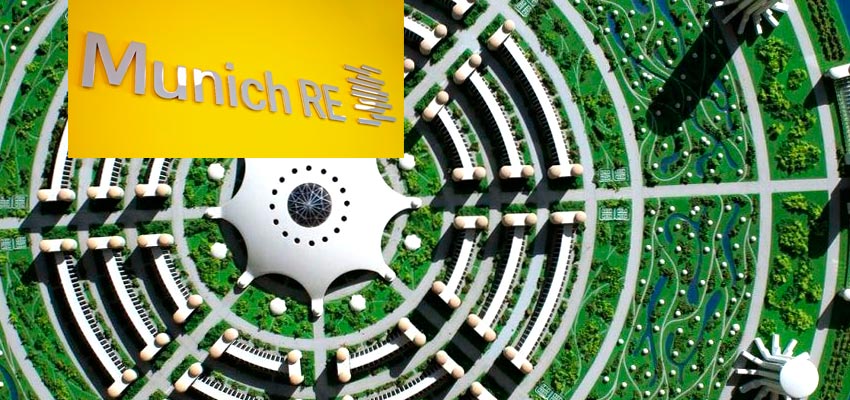 Munich Re Green Tech Solutions has successfully completed the final certification of photovoltaic warranty insurance in collaboration with Sunova Solar, a leading global energy solutions company specialising in the design and manufacturing of clean renewable energy components.
Munich Re conducted rigorous technical assessments and undertook several on-site inspections at Sunova Solar's factories as part of the PV reinsurance certification process to ensure the quality and performance of their products. 
Data from Munich Re shows that photovoltaic reinsurance plays a critical role in ensuring the bankability and reliability of expansive solar initiatives. With Munich Re's certification, Sunova Solar's commitment to sustainable and clean energy solutions is further underscored, paving the way for the continued success and resilience of solar projects on a global scale.
The certification process was formalised during a recent signing ceremony held at Sunova Solar's global headquarters, and the agreement holds warranty coverage for products from both Thornova and Sunova Solar.
One of the key highlights of the collaboration is the assurance it provides to project owners and developers regarding the long-term bankability of Sunova Solar's solar modules.
Munich Re's backing guarantees a 25-30 year period of reliability, offering a crucial element of confidence for stakeholders involved in large-scale solar projects.
Speaking about the development, William Sheng, CEO of both Thornova and Sunova Solar, explained: "This certification is one more validation of Sunova Solar as a Tier One manufacturer and a reliable partner for North American companies. We are proud to ensure this additional security for our customers as they tackle the world's greatest risk: climate change."

by Yana Keller