After a summer of keenly felt drought and heat waves across Europe, it is unsurprising that climate has been central to the debate on how the regulation of insurance companies must be adapted for new economic circumstances.
Evidence would suggest otherwise. Insurance companies have been systematically underestimating climate risks.
Global insured losses due to climate-change-related catastrophes rose to $35 billion – a rise of 22% in the last decade.
At the same time, despite committing to net zero, the world's largest insurers continue to invest billions into new fossil fuel projects, despite the IEA's warning in 2021 that there can be no fossil fuel expansion in a pathway to net zero.
Add to this the risk of stranded assets, where obligations or shares of companies in the fossil fuel industry become worthless as we shift away from a carbon-intensive economy; the insurance sector is bound to suffer growing losses – threatening financial stability and, ultimately, taxpayers.
There is a path insurers could take to turn this around. They could choose to invest in greener activities, steer the companies in which they invest towards more sustainable practices, and build up their capital defences against climate-related losses.

Caroline Metz is a senior EU policy officer
The Solvency 2 review is the opportunity needed for policymakers to ensure this happens and to bring the insurance sector back from a cliff edge.
Leaving adaptation up to the insurance sector alone has been unsuccessful, despite relentless efforts by civil society organisations to hold the financial sector to account.
Campaigns have effectively targeted individual insurers – the string of insurers ruling out support for the East African Crude Oil Pipeline project is just one example of public campaigns providing a powerful deterrent to dangerous fossil fuel operations.
However, even insurers at the forefront of responsible investment and underwriting are still supporting risky fossil fuel projects. Public pressure, while important, is an inadequate guarantee for securing the liveable conditions of our planet's future. What we need is systemic change for the entire insurance sector.
Given the EU's commitment to net zero by 2050, insurers should be required to make their underwriting and investment activities compatible with a 1.5ºC pathway.
They should thoroughly assess and prepare for climate risks and take active steps to reduce their support, and that of their investor companies, for polluting activities that heat up the world.
Bewilderingly, the European parliamentarian leading the Solvency II negotiations wants to do the opposite.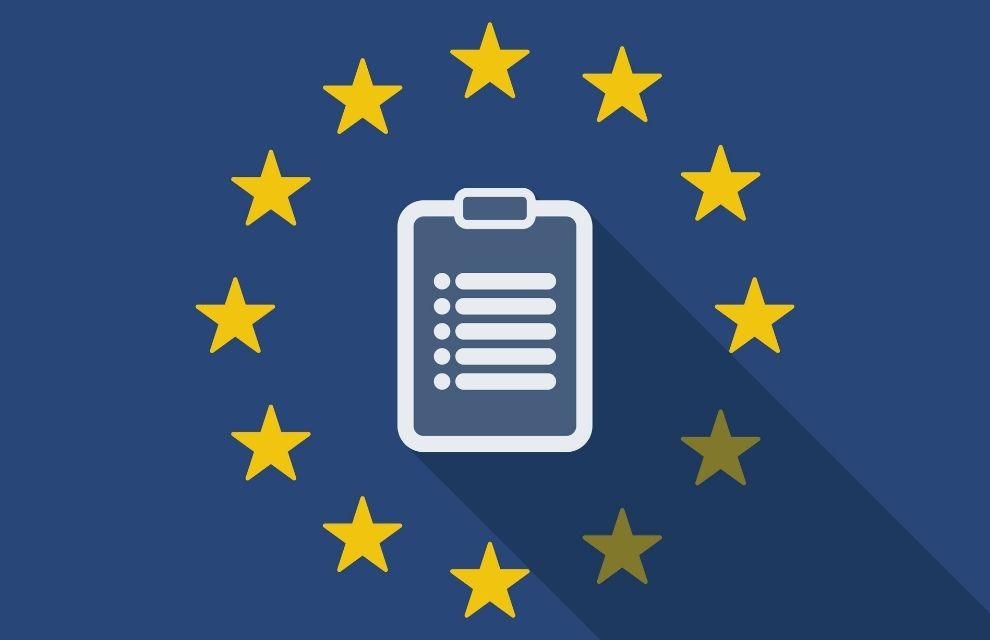 In a recent letter sent to insurers members of the Net Zero Insurance Alliance, the campaign organisation Insure Our Future asked insurers whether they agreed with Mr Ferber's position. "Solvency II is a risk-based framework", the letter says, and "this should not be politicised now in the regulatory process by questioning the validity of explicitly addressing climate risks".
We couldn't agree more. And we are not alone. Four political groups, ranging from centre to the left, have sought to distance themselves from the rapporteur's counterproductive anti-climate stance.

Caroline Metz is a senior EU policy officer
With over 130 amendments on sustainability tabled this summer, they have brought reasonable, risk-based demands back in.
By threatening to remove all climate risk adaptation measures. Even the European Insurance and Occupational Pensions Authority, the supervisor of EU insurers, has warned that Ferber's deregulatory plans could endanger policyholder protection.
Policymakers can make it mandatory for insurers to implement robust transition plans as part of their risk management systems.
They can ensure that insurers' loss-absorbing mechanisms, such as capital requirements, account for climate risks.
They can demand that insurers mitigate and reduce the environmental and social damage caused by their investment and underwriting activities related to highly polluting activities. It's time they use that power.
The viability of the European insurance sector is on the line – and the future of our planet, too.
by Yana Keller