French reinsurer SCOR recorded a P&C combined ratio of 88.5% in the Q2 2023, with group net income of €192 mn.
The reinsurer said it had a strong performance across its three business lines in the in the second quarter 2023, led by strong property and casualty (P&C) renewals.
The second quarter's performance adds to the already strong Q1 2023 results.
Insurance revenue of EUR 3,930 mn in Q2 2023, up +4.3% compared to Q2 2022
P&C combined ratio of 88.5% (-24.6 pts compared to Q2 2022)
L&H insurance service result of EUR 140 m, up +103.7% compared to Q2 2022
Investments regular income yield of 3.1% (+0.9 pts compared to Q2 2022)
P&C new business CSM of EUR 271 million and L&H new business CSM of EUR 96 million in Q2 2023
Group net income of EUR 192 million, implying an annualized Return on Equity of 16.9% in Q2 2023 and contributing to a net income of EUR 502 million for the first 6 months of 2023, implying an annualized Return on Equity of 23.2%
Group Economic Value under IFRS 17 of EUR 9,374 million as of 30 June 2023, up 7.8%4 (+8.7% on a constant interest and exchange rate basis) compared with 31 December 2022, implying an Economic Value per share of EUR 52 (vs. EUR 50 as of 31 December 2022)
Estimated Group solvency ratio of 213%6 as of 30 June 2023, towards the upper end of the optimal solvency range
Over the first half of 2023, SCOR generated €502m net income, for an annualised return on equity of 23.2%, and grew its economic value by 7.8%.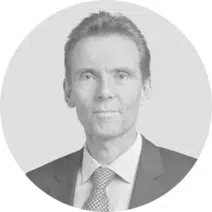 The Q2 results are testimony to both the strength of SCOR's business model and the complementarity of our core activities

Thierry Léger, CEO of SCOR
P&C market conditions remain favourable for reinsurers, regarding both pricing and terms and conditions.
The second quarter was marked by limited natural catastrophe activity and a higher level of man-made activity, notably the riots in France that started at the end of June.
After the start of the unprecedented riots in France, ~13,000 insurance claims were reported. The total cost of claims declared to date has hit €700 mn. France has faced scenes of exceptional violence.
The cycle of violence, from police and rioters, is taking place in a fragmented political landscape that is only going to get tougher to navigate.
The riots are driving the right and far-right closer together — a tendency that is present across many European democracies and that will have profound consequences for next year's European Parliament elections.
Portfolio changes began in 2022 are now completed, the firm said, and SCOR was able to tackle the June and July renewals with the aim of optimising value creation and technical returns, the reinsurer said.
SCOR revealed it recorded an aggregate 9% price increase on P&C business and 7% growth in its gross premium growth for its renewed portfolio.
The reinsurer also emphasised an increasing return on invested assets. The reinsurer said it continues to benefit from high reinvestment rates and reports a strong increase in the regular income yield.