After the start of the unprecedented riots in France, ~13,000 insurance claims were reported. The total cost of claims declared to date has hit €700 mn. France has faced scenes of exceptional violence.
The cycle of violence, from police and rioters, is taking place in a fragmented political landscape that is only going to get tougher to navigate.
The riots are driving the right and far-right closer together — a tendency that is present across many European democracies and that will have profound consequences for next year's European Parliament elections.
France Assureurs suggested that the cost of damage declared following this urban violence is already more than three times higher than that of the claims caused by the four weeks of rioting in the autumn of 2005.
Insurance claims on professional property account for 55% of this total cost, and claims on local authority property account for 35%.
The first claims received 5 days after the outbreak of violence were mainly for damage to vehicles.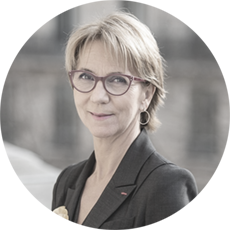 France Assureurs and its members express their support for all the victims of these events. Insurers are fully mobilized to support their policyholders whose property has suffered damage as a result of these riots.

Florence Lustman, President of France Assureurs
The nature of the claims is very different from that of the 2005 riots, when vehicle damage and fire accounted for 82% of claims, at a much lower total cost of €204 mn.
Since June 27, France has been confronted with scenes of urban violence and looting of unprecedented intensity.
France Assureurs' crisis unit is in contact with public authorities in all territories to answer any insurance-related questions that may arise following these extremely violent events.
90% of the cost of this urban violence relates to the 3,900 properties of professionals and local authorities affected.
The nature of the losses linked to the violence of the last few days is therefore very different from what our country experienced in 2005.
It is tempting to see the riots that spread across France recently as merely a sequel to the shocking events of 2005. Back then, 21 days of riots shook France's "banlieues" and made international headlines, according to Politico.
There are indeed long-term political, economic and social issues in France that explain why things have not improved since.
Regardless of the mindlessness of some of the destruction, the young people rampaging across French cities and towns are also expressing a deep anger rooted in humiliation that is felt across the country, not just in the banlieues.