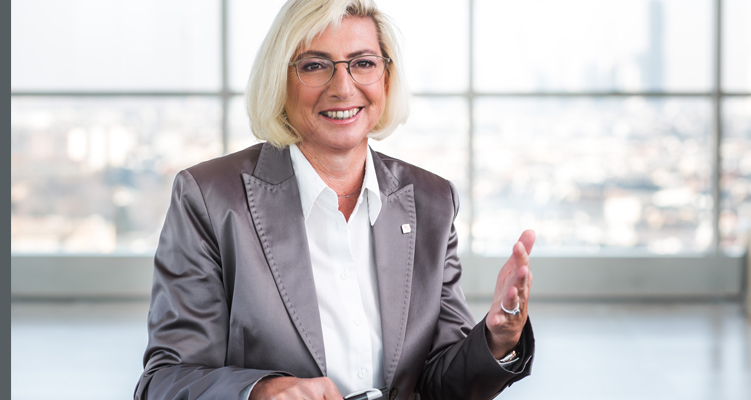 Vienna Insurance Group reported total premium volume of €12.6 bn for FY2022, up 14.1% from the year-ago figure of €11 bn.
The amount includes the Aegon businesses in Hungary and Türkiye that were acquired and consolidated for the first time in 2022 and, with around €444.5 mn, accounting for 3.7% of the total premium volume.

Elisabeth Stadler, CEO Vienna Insurance Group
The figure also includes impairment of goodwill and other intangible assets totalling €67.6 mn. Adjusted for impairments of intangible assets, the operating result for 2022 was up 23% to €630.0 mn from €512 mn in 2021.
A combined ratio of 94.9% in 2022, which increased 0.7 percentage point from the 2021 figure of 94.2%.
This acquisition makes us the market leader in Hungary, where the Group not only grew by 1,000 employees, 1.5 mil-lion customers and EUR 311 mn in premium volume, but also benefits from new opportunities in Asset Management and the Pension Funds business

Elisabeth Stadler, CEO Vienna Insurance Group
VIG's profit before taxes rose 10% to €562.4 mn, from €511.3 mn in the previous year. VIG stated that this substantial increase in profit is primarily driven by good operating performance and improved financial result.
A solvency ratio of 280% at the end of the 2022 financial year, highlighting the company's strong capital position.
The group posted net result of €465.9 mn in 2022, up 24% higher from €375.7 mn in 2021.
Due to the prevailing economic conditions and sharp increase in yield curves, VIG reported an improved embedded value which rose by over one bn to €4.8 bn.
Value creation was supported by the conclusion of profitable new business with a margin of 3.6%, VIG achieved a very good margin of 4.8% in CEE in 2022 compared to 3.8% in 2021. In Austria and Germany, new business with a margin of 2.6% was concluded in 2022, compared to 1.8% in 2021.
The development of the financial year 2023 is difficult to assess due to a number of uncertainty factors, especially associated with the ongoing war in Ukraine and its far-reaching consequences.