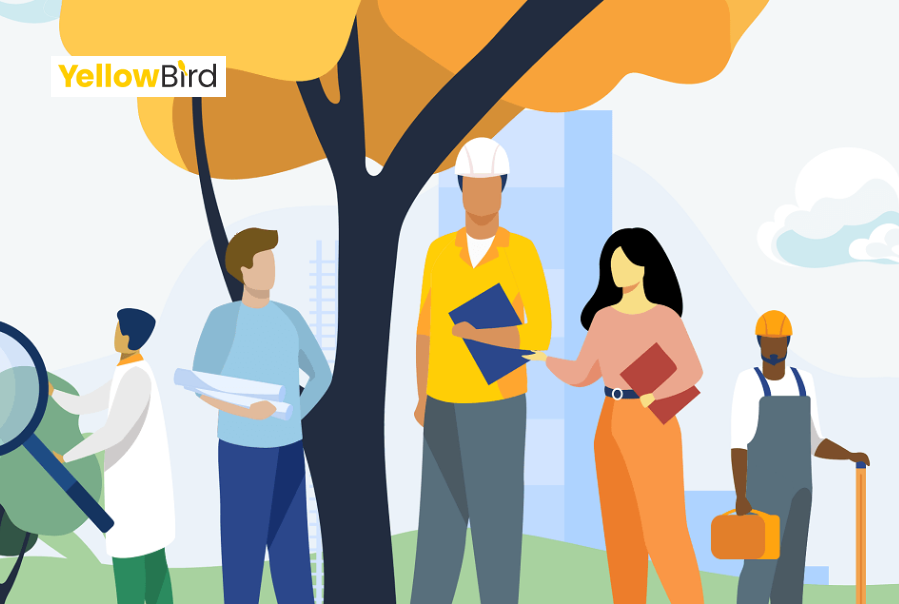 YellowBird, a EHS and Risk Management technology platform, announced the completion of its $5 mn Seed round funding at an oversubscribed $6.25 mn.
The funding round was led by Rebalance Capital and Manifold Group, and joined by QBE, Nationwide's Venture Capital team, Plug and Play, Cameron Ventures, and other investors.
This funding will help YellowBird continue on its growth trajectory, further invest in building technology, and accelerate its customer acquisition and marketplace strategy.
This funding will provide resources to continue developing our platform's technology, particularly artificial intelligence, performance tracking and delivery efficiency, as well as introduce upskilling opportunities for our professionals.

Michael Zalle, Founder and CEO of YellowBird
YellowBird plans to hire engineering team members to continue developing advanced technology, growing the customer success team to improve client satisfaction and invest in sales and marketing advancements.
YellowBird has grown exponentially in the past two years, with sourced jobs in 42 states. YellowBird has achieved 2x year-over-year revenue and supply growth two years in a row with Environmental, Health and Safety (EHS) professional flex workers.
With more than 5,000 YellowBird Professionals registered, the technology solution is the go-to platform for simplifying EHS and Risk Management.
YellowBird's customer list features Fortune 100 companies, including Nationwide and QBE Insurance, along with major brands in manufacturing, construction and energy. Working EHS and Risk Management Professionals on the YellowBird platform earn an average of $75 per hour.
YellowBird's sweeping impact to the EHS labor market has been as far-reaching as we expected. They fill a huge gap in the Risk Management space and the problems they are solving are demonstrative of why we invest in the future of work.

Brett Klein, Partner at Manifold
According to the United States Bureau of Labor Statistics, there is a death related to work injuries, incidents and accidents every 101 minutes. In addition to the cost of human life, the cost of work-related injuries in 2021 was $167 bn according to the National Safety Council.
Benefits of proper EHS management can be significant, both in terms of financial savings and non-financial benefits, and can contribute to the long-term sustainability of a business or industry.

by Peter Sonner