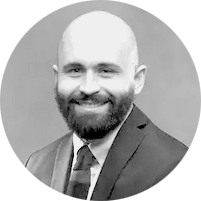 Fernando Casanova Aizpun – Senior Economist Swiss Re Institute
I am an economist with experience in monetary policy and insurance-related research. My interests include nature, sports, politics, and philosophy.
A three-month internship in the Monetary Policy and Economic Research department that led to an entry-level analyst position. I had rotations with all seven divisions: Monetary Analysis, Monetary Policy, Fiscal Analysis, Outlook Analysis, Economic Research, Financial Statistics and Macroeconomic Models.