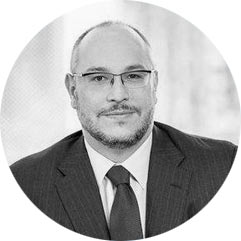 Peter Hodgins – Partner in Clyde & Co's Middle East Financial Services Group with a specific focus on Insurance, Islamic insurance (takaful) and Islamic Finance.
An English qualified lawyer, Peter has over 20 years experience in insurance and reinsurance working for insurers, brokers and third party administrators in the Lloyd's, London and international company market.
Peter is a specialist in Islamic Insurance (Takaful) and routinely advises Takaful operators on the establishment and day-to-day regulation of their operations, compliance (including Shari'a compliance) and product development. He has extensive experience in the development of new insurance and reinsurance products, including Shari'a compliant products. He has advised many insurers in relation to their operations across the GCC and has particular expertise in relation to the insurance laws of the UAE (including the Dubai International Financial Centre) and the Kingdom of Saudi Arabia.
Peter has also advised on a range of Islamic finance transactions and structures, including Ijara, Wakala, Mudaraba, Murabaha, Tawarruq and Sukuk.
Prior to joining Clyde & Co, Peter worked for DLA Piper in Dubai and Riyadh, Saudi Arabia where he was responsible for the establishment of DLA Piper's affiliation office. Prior to moving to the Middle East in summer 2007, Peter worked with Reynolds Porter Chamberlain and Clifford Chance in London. He was seconded to Markel International Insurance Company in London between January 2005 and June 2006.
Peter regularly speaks at Insurance and Takaful events as well as providing in-house seminars to the firm's insurance clients. He has had numerous articles published in the UK national press and insurance sector publications.
Experience
Acting for Zurich Takaful Company Limited, a new Islamic insurance venture by the Zurich Insurance Group, in relation to its establishment and licensing in the DIFC.
Acting as lead counsel to Noor Islamic Bank, the core arranger and Islamic lender in a US$115m Shari'ah compliant syndicated Ijara structure.
Advising a major US insurer with regard to the establishment and day to day operations of its UAE subsidiary.
Advising AIG MEMSA on the structuring of its takaful operations and the development of new Shari'a compliant products for its financial lines division.
Advising a leading international aviation reinsurance pool on its reinsurance activities in the UAE and the Kingdom of Saudi Arabia.
Advising a US real estate fund on its conversion to become Shari'ah compliant.
Acting for Pan Kingdom Investments, a major Saudi Conglomerate in relation to projects in the Kingdom of Saudi Arabia.
Acting for a major Saudi corporation in relation to its proposed US$350m IPO in the Kingdom of Saudi Arabia.
Acting for Markel International Insurance Company in relation to the investigation and successful litigation of a fraud by a coverholder.
Advising Markel International Insurance Company in relation to Lloyd's Minimum Standards for claims and the implementation of electronic claims filing.
Advising a leading London market reinsurer in relation to the development of new aggregation language for inclusion in its treaties.
Advising a Lloyd's syndicate and the following market in relation to issues of coverage and liability arising from a reinsurance of a US lawyers liability mutual insurer.