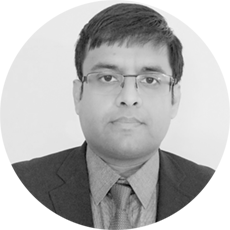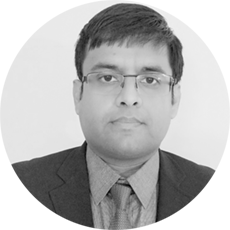 Rajeev Sharan – Vice President Swiss Re, Senior Economist Swiss Re Institute
Rajeev Sharan joined Swiss Re in March 2008. He brings a rich financial services experience, IT/database knowledge and financial modeling skills. He analyses the insurance and reinsurance markets and the macroeconomic environment in emerging as well as advanced markets in Europe and Asia. He leads/contributes to several research initiatives including but not limited to health protection gap, mortality protection gap, climate change, digitalization and machine intelligence. He is one of the co-authors of the annual natural catastrophe sigma series and has authored several other thought leadership pieces and sigma publications. He also has a rich experience in end-to-end primary surveys and consumer research.
Prior to Swiss Re, Rajeev worked as a Senior Associate at Infosys Ltd in Bangalore, India on both credit and equity research side. Rajeev started his career in 2006 as a Relationship Manager at Axis Bank (erstwhile UTI Bank) in New Delhi, India.
Rajeev is an MBA in Finance and holds a bachelor's degree in information technology.
Reinsurance professional with over 15 years of experience in financial research, economic research, strategy development, stakeholder management, team building, business consulting, competitor analysis, forecasting, market intelligence and country analysis. With the deep industry and subject matter expertise, the team provides thought leadership and strategic support to the organization.