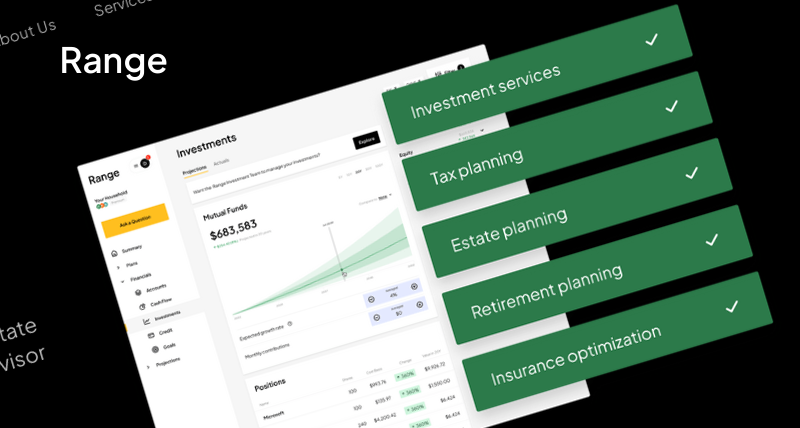 Range, the all-in-one AI WealthTech platform, had raised $12 mn in funding led by Gradient Ventures, Google's AI-focused venture fund.
The funding will be used primarily to grow the product and engineering teams to accelerate offerings to Range's customers.
The round also included Expa (founded by Garrett Camp, former Chairman and Co-founder of Uber), Red Sea Ventures, 8-bit Capital, and individuals Randy Reddig (co-founder, Square), Adrian Aoun (CEO & founder at Forward Health), Severin Hacker (co-founder & CTO of Duolingo), and Dan Lewis (co-founder & CEO of Convoy).
Range plans to integrate their wealth management tools with various AI technologies to automate aspects of wealth and tax planning.
With our new investors and their experience in AI, we believe this partnership and financing will allow us to assist families during unprecedented times of economic change and uncertainty. Our products will allow everyone to access the advice and tools typically only available to the wealthy.

Fahad Hassan, co-founder and CEO of Range
Range puts wealth management into the hands of everyone with a platform aimed at simplifying and democratizing access. The tools are powered by proprietary AI technology and aided by a team of world class licensed financial advisors (se A Key Benefits of Innovation & Applied AI Technologies?).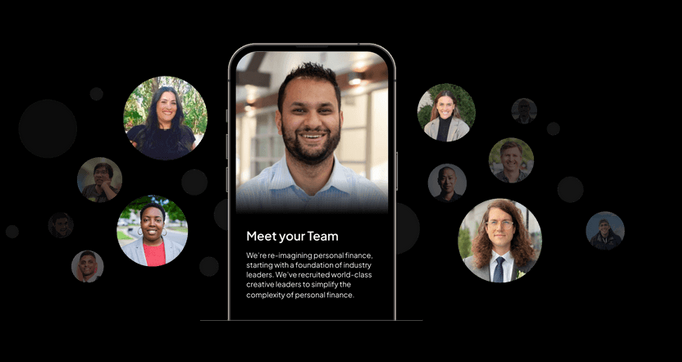 With no minimums required, personalized guidance, financial tools, machine-learning insights, and 24/7 support, Range is revolutionizing the wealth management industry.
Understanding your current wealth and where your family can develop new opportunities for wealth creation is on the minds of everyone

Darian Shirazi, General Partner at Gradient Ventures
Range was founded in 2021 by Fahad Hassan and David Cusatis. An all-in-one wealth management tool to make financial planning accessible to everyone, Range has in-house financial advisers to optimize investment services, tax planning, estate planning, retirement planning and insurance needs.

by Peter Sonner