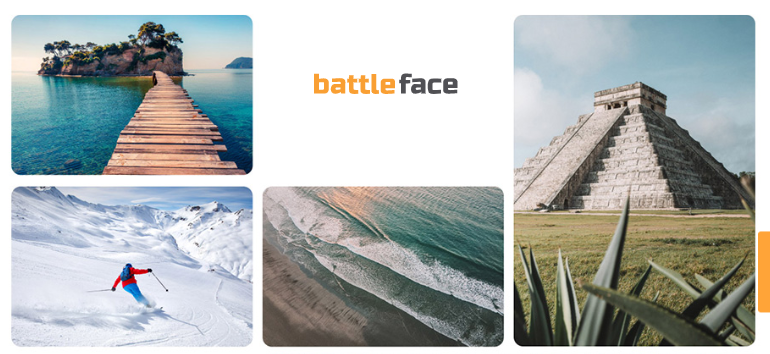 Insurtech Battleface has rolled out a new tech-driven platform as a service to support insurance carriers, brokers, managing general agents (MGAs), and self-insured enterprise partners with their travel insurance needs.
Led by a global team of travel insurance experts, battleface combines innovative technology and underwriting to create, distribute and service specialty travel insurance products for audiences in both retail and wholesale.
CEO Gainullin previously developed global operations for AIG Travel Guard and has worked with battleface since its inception. Managing Director Paul Simmonds brings experience as a Lloyd's of London underwriter with previous leadership roles at Berkley Syndicate, CNA Hardy, Brit, and Goshawk.
Products are backed by highly rated insurers and supported by a network of 24/7 assistance coordinators, medical providers and on-the-ground field agents who provide emergency claims, medical and travel assistance services on a global basis.
Called Robin Assist, the global API-driven insurtech platform is designed to support travel insurance via:
multi-lingual 24/7 customer support
claims handling
emergency medical evacuation and travel assistance
medical case management
global medical and cost containment networks
immediate payments in over 140 currencies
integrated API-driven tech behind partner brands for policy and claims management
Battleface was born out of emergency travel and medical assistance, where we saw the need for tech-driven products to deliver relevant services for today's travellers, CEO Sasha Gainullin said.
With the launch of Robin Assist, team will continue to deliver the same level of excellent service that customers currently experience, supporting travel insurance brands globally.
After the initial launch, battleface will make the insurtech platform publicly available for easy product creation, rate management, policy fulfillment, country and state specific compliance, worldwide distribution, and out-of-the-box affiliation and partnership management.
battleface Inc., a rapidly growing tech-enabled insurance startup focused on providing innovative insurance products for travellers worldwide, two years ago has secured $12-million Series A financing round from Columbus-based Drive Capital.
This investment has used to fund growth and market expansion and establish battleface's global headquarters in Columbus' burgeoning tech hub.
The Series A funding will allow battleface to focus on expanding both B2B2C partnerships with custom built products for partners and expand their B2C digital offerings in additional markets. Over the past nine months, battleface has seen exponential growth as travellers seek to protect themselves amid the global pandemic.
This recent raise follows a seed round with investments from Greenlight Re Innovations and Fintech Ventures Fund, which enabled battleface to solidify operations and establish platforms and insurance-carrier relationships that helped to build the overall business. battleface CEO Sasha Gainullin explained that this latest Series A funding round shows growing investor confidence in the brand's technology and global expansion plans.
by Peter Sonner