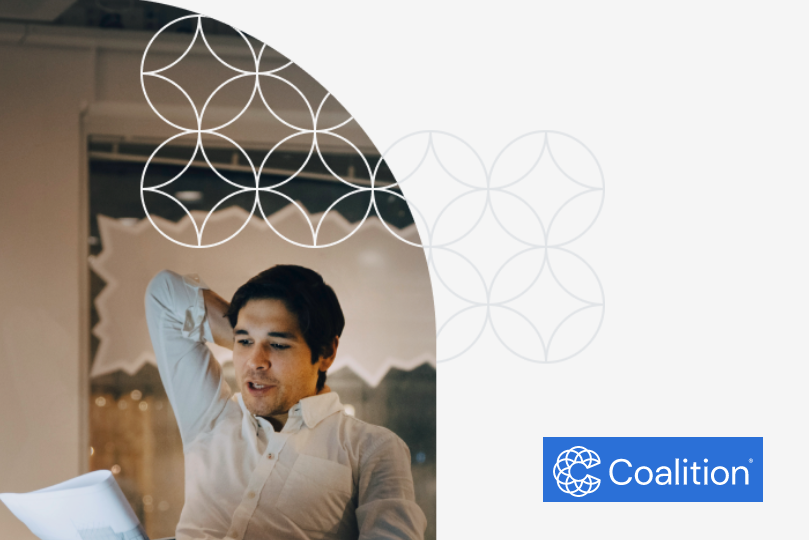 Cyber MGA insurtech Coalition has announced it will enter the excess cyber insurance market in the UK to help protect businesses with enhanced coverage. Coalition's policies are supported by Allianz and Lloyd's of London.
Through this new capacity, Coalition is set to help more businesses get the coverage that they need in order to better protect themselves from digital risk.
The insurer will extend its reach to provide full-follow form coverage and protection of up to £10 million above a primary layer of insurance from another insurer for both cyber and technology professional indemnity (PI) lines.
A Coalition excess policy provides access to Coalition Control, the insurer's attack surface monitoring technology that delivers personalised risk assessments, as well as advice from Coalition's in-house incident response cyber support team.
Our new excess product is designed to help UK brokers struggling to find enough cyber and tech PI protection for their clients.

Tom Draper, Coalition's UK head of insurance
By bringing in Coalition to provide excess cover, brokers give their clients greater reassurance with our state-of-the-art prevention technology and early threat warnings from our 24/7 internet scanning operation.
Coalition also offers excess of loss cyber products in the US and Canada. Interested brokers can submit directly to Coalition's underwriting team and find out more through the official site.
Last month saw the active insurance provider publishing its first annual cyber threats index, which provides detailed insights on cybersecurity trends for the year 2022 and the emerging cyber threats businesses should prepare for in 2023.
Coalition is now even better placed to deliver its Active Cyber Insurance to licensed territories around the world.
Cyber risks continue to grow at pace globally. As more British small and mid-market businesses understand their vulnerability to these threats, Coalition's Active Cyber Insurance is becoming an invaluable source of prevention and resolution. To increase commitment to the UK market, insurtech has announced that UK business is trading as an approved Lloyd's coverholder.
Earning the authority from Lloyd's to write and service policies in its marketplace aligns our UK offering with US business, which already provides cyber coverage, technology, and expertise through Lloyd's.
Coalition is now even better placed to deliver its Active Cyber Insurance to licensed territories around the world. In addition, our approach aligns well with Lloyd's push towards digitisation and modernisation.
Cyber losses cost the global economy upwards of $1.5 trillion each year, and yet the majority of businesses are ill prepared to manage and mitigate the risks of an increasingly digital world. That's why we created Active Insurance, the world's first insurance designed to prevent risk before it strikes.
Cyber will be the largest risk code for Lloyd's of London in 2023. A risk code is a classification system that Lloyd's uses to standardise risks and rank their severity.
The fact cyber will be Lloyd's largest risk code next year is very telling considering the cyber market is relatively immature compared to other lines of business and has only been around for about 20 years.
According to Andy Holmes – chief underwriting officer at MGA CFC Underwriting, the recent work of the collective cyber insurance market to put this risk so centrally on Lloyd's agenda is something to be proud of.
Cyber has had to grow up – in many ways it has been the best and the worst of times for cyber risks. That's forced the insurance market to reappraise its pricing, its risk selection and the value proposition to customers, investors and regulators.