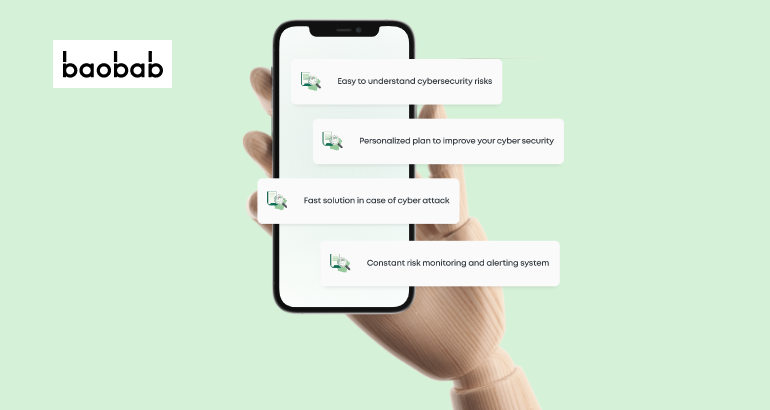 Berlin-based cyber insurtech Baobab has raised €3mn from fintech venture capital fund Augmentum to offer cyber insurance to small and medium-sized enterprises (SMEs).
The investment is Baobab's first in the insurtech space and second in Germany overall, following its earlier backing of Grover, a consumer technology subscription platform.
Baobab was founded in 2021 by Anton Foth (CTO) and Vincenz Klemm (CEO). Both already successfully founded different startups and now decided to cooperate to rethink the world of cyber insurance.
Anton and Vincenz both worked in the insurance sector and witnessed the sudden rise of cyber attacks over the years. After they met and brainstormed how to tackle this problem, they came up with the idea to combine cyber security and insurance. Thus, they founded their own company: Baobab. Just like the tree, Baobab stands for security and support in any circumstances.
Each business presents unique risks, in the way it collects, handles, and stores data, its approach to security, and risk appetite. Startup understand risks and offer expert advice in choosing the cover that suits your business.
Baobab helps small and medium businesses manage cyber risks by combining cyber insurance and security measures
Baobab couples cyber insurance with cybersecurity tools including constant risk monitoring and incident management in the event of a breach or data loss.
Baobab employs "a novel approach to underwriting, pricing and risk mitigation", working with leading SME cybersecurity providers to prevent breaches for its insured customers.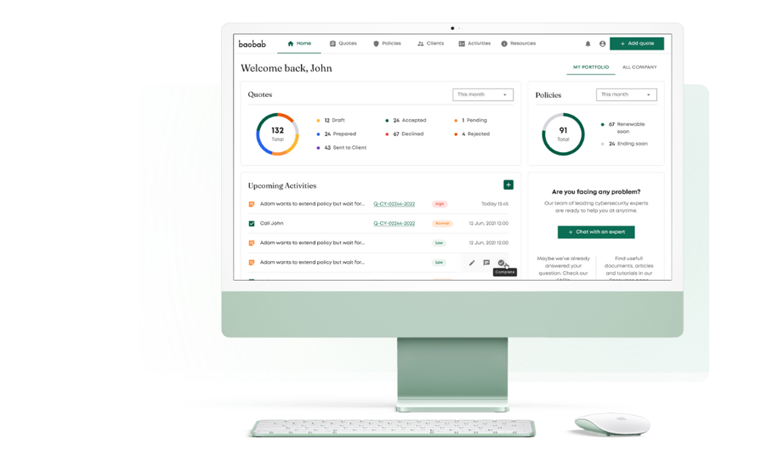 UK-listed fund Augmentum's FinTech portfolio now comprises 25 private companies and includes the likes of Tide, Zopa and Anyfin.
The team demonstrates strong execution capabilities in developing a solid product, building out a rapidly expanding network of broker partners across Germany and have secured backing from a leading tier-1 capacity provider in Zurich.

Tim Levene, CEO of Augmentum Fintech
The funding comes at an opportune time for Europe's SMEs generally: amid heightened risk stemming from global geopolitical events and supply chain disruptions, small businesses are more exposed to cyber risk than ever.
Yet spiralling inflation and rising business costs mean few can afford an uninsured loss. There have already been warnings that SMEs are potentially being priced out of cyber insurance as they prioritise other overheads.
Start improving your cybersecurity. After scanning the company's domain, you receive guidance to solve the identified issues. And because technical topics are too technical, with your Baobab Cyber Safe insurance policy, you receive a free cyber expert consultation.
‍
Baobab recommend the best partners who can help fix security vulnerabilities and benefit from special offers. The benefit from special offers from Baobab partners without any additional fee.

by Peter Sonner