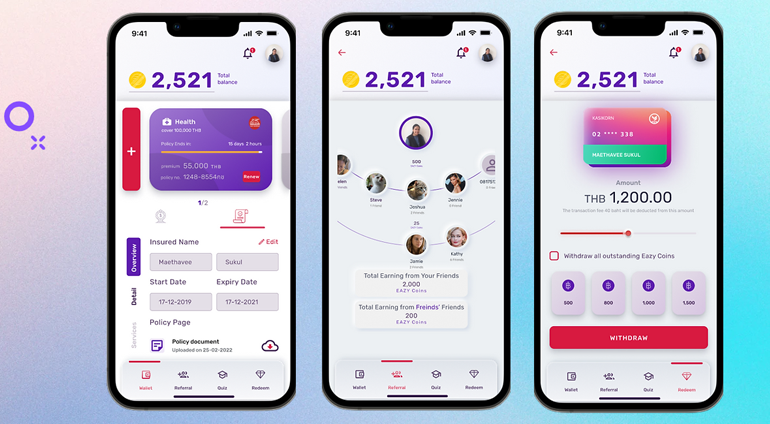 Bangkok-based SaaS insurtech startup Eazy Digital has raised $850,000 in its latest oversubscribed seed funding round led by Wavemaker Partners, with Seedstars International Ventures, Wing Vasiksiri, and Sasin Bangkok Venture Club also participating.
The startup's new funding will be used for marketing, hiring and product development with an eye on expanding to other Southeast Asian markets.
Eazy Digital provides digital platforms for insurance companies, helping them manage their agents, operations, user referrals, and engagement.
Startup is focused on providing software-as-a-service to small- and medium-sized insurance companies that lack the resources to digitise their processes and distribution.
Founded by two insurance industry veterans, Eazy Digital wants to give small insurance companies in Southeast Asia the same advantage as their larger competitors. Its SaaS platform lets insurers digitize many parts of their operations, enabling them to scale up more efficiently.
Eazy Digital was founded by Harprem Doowa and Maethavee Sukul, both long-time insurance industry members. Doowa was formerly co-founder and CEO of Frank Insurance, an online digital broker based in Thailand. It was later acquired by bolttech, where he became chief disruption officer and head of insurtech exchange for two years.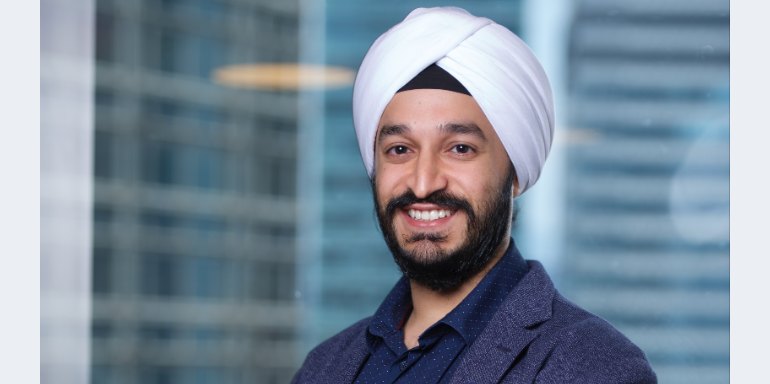 Prior to bolttech, Doowa also co-founded e-commerce startup Moxy/Orami, which was funded by Eduardo Saverin, Sini Mars, Ardent Capital, Gobi Partners, and Velos Partners.
Current startups are focused on the digital distribution of products via partnerships (embedded insurance), direct-to-consumers, and agency platforms. However, insurance companies themselves have been left unattended and have to often find their own solutions to the digitisation of processes and distribution.

Harprem Doowa, Eazy Digital founder
While larger insurance companies have the money and team members to build their own software, their smaller competitors, which Doowa said make up over 90% of insurance companies, struggle to digitize their operations.
Eazy Digital's goal is to give them a platform that is affordable and helps solve their scalability issues. It enables insurers to manage agents, operations, user referrals and engagement.
Eazy Digital's competitors include eBao, Appman and ZA Tech, which also build software for insurers. Doowa said Eazy Digital differentiates by focusing on distribution and the efficiency of agency sales and customer referrals.
Both are revenue-earning for the companies which makes it easier for insurance companies to say yes to working with us
Maethavee Sukul, Eazy Digital's head of operations, previously led operations at Frank, bolttech, and Benix. After finishing her degree in actuarial science and machine learning, she became a management trainee at AIG. She is now also earning her masters degree in the application of artificial intelligence and machine learning to analyse insurance consumers' driving behaviour.

by Peter Sonner