bolt, the insurtech with the country's largest technology-enabled insurance exchange, announced a partnership with Bamboo, a property and casualty insurance organization that prioritizes simplicity, transparency, and savings.
The partnership brings bolt's smartphone protection product into Bamboo's digital ecosystem, supporting their mission of delivering an innovative insurance experience.
Insurtech bolt's turnkey solution integrates protection for smartphones into Bamboo's existing agent and direct-to-consumer sales journeys
Bamboo expands its once homeowner-focused portfolio with the addition of smartphone protection. As cellular devices have become an essential part of daily life, this product is the perfect complement to primary policies for existing customers, and for new policyholders, to ensure holistic coverage for their valuable possessions.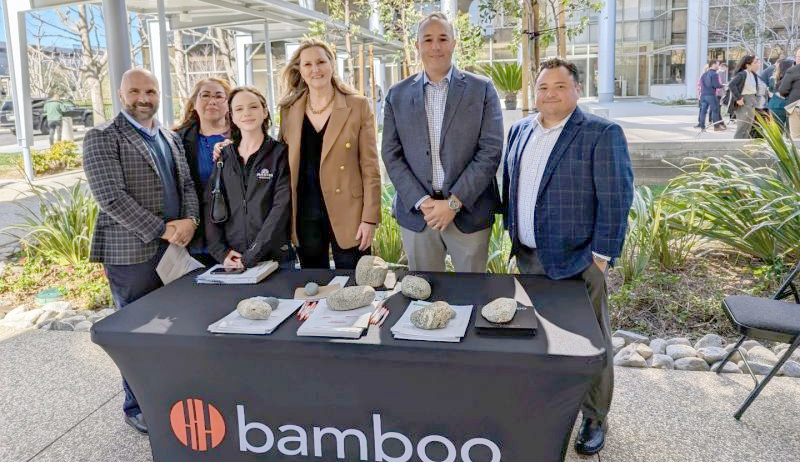 This unique offering builds on the foundation of Bamboo's mission – to provide sensible coverage opportunities for our clients. Through this partnership with bolt, we're able to expand on that by offering clients accessibility to affordable coverage also within the smartphone space.

Taylor Mobley, Bamboo Insurance's Chief Revenue Officer
bolt's smartphone protection is designed from the ground up to help insurers overcome complexity and meet the increasing demand for household level smartphone coverage.
bolt's turnkey solution is designed to be seamlessly integrated into existing agent and direct-to-consumer sales journeys.
bolt is the distribution platform for P&C insurance, uniting distributors and insurers to transform the way insurance is bought and sold.
The result is the world's largest tech-enabled exchange of insurance products, including two-thirds of America's leading insurers, helping businesses of all kinds distribute insurance, expand market reach and meet more of the insurance and protection needs of customers.

by Peter Sonner