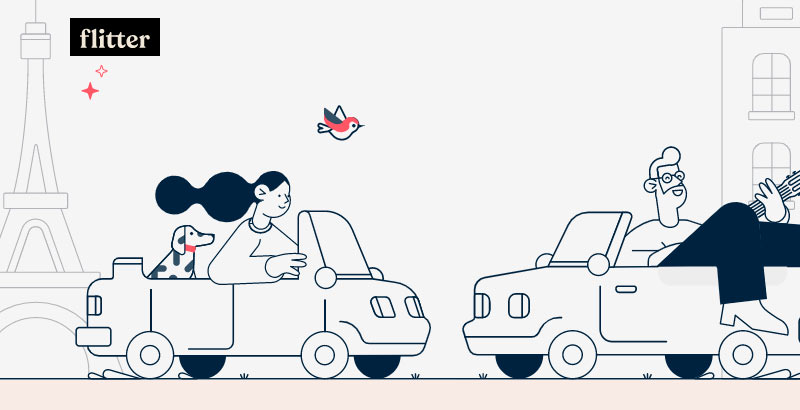 French insurtech Flitter has raised €3.5 mn in a funding round led by Swiss insurer Helvetia, facilitated through its Helvetia Venture Fund.
This new round, and the support from insurance experts like Helvetia, will allow insurtech to continue steady growth. A funding round aimed at expanding its usage-based car insurance offerings
The round garnered support from notable figures in the tech and insurance sectors, including Stéphane Treppoz, former CEO of Sarenza, Christophe Eberlé, founder of consulting firm Optimind, Frenchfounders fund, Laurent Ritter, co-founder of Voodoo, and Adrien Montfort, co-founder of Sorare.
Building on the momentum gained from a pre-seed round of €2.5 mn led by Global Founders Capital in January 2022, Flitter's latest funding round reflects the growing confidence of existing investors and the attraction of new supporters.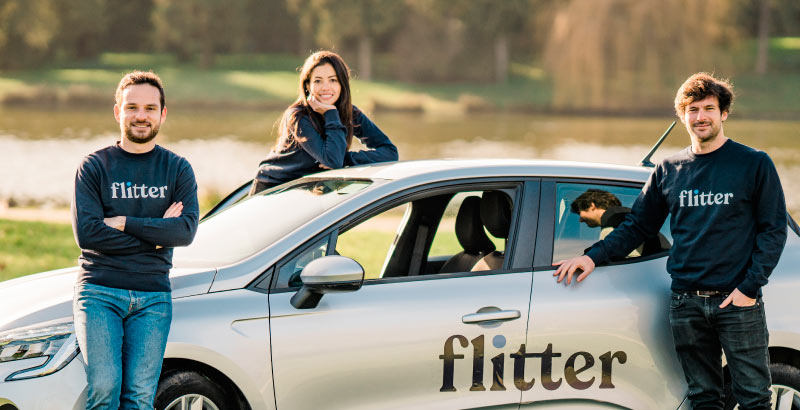 In 2022, Flitter has raised €2.5 mn in funds from several investors: Global Founders Capital, Kima Ventures, Jacques Bouthier (founder of Assu2000), Pierre-Yves Durand (former Marketing Director of AXA), Christophe Eberlé (Optimind), Raphaël Vullierme and Philippe Mangematin (founders of Luko and Seyna).
The start-up believes that one out of every two insured people in France drives less than 10 000 kilometers per year and overpays their motor insurance premium.
For this reason, Flitter provides adjustable rates that allow this type of driver to save money.
The insurtech plans to utilise the funds to double its team size to 40, reinforcing its tech, operations, and customer service divisions. Additionally, the company has set the ambitious goal of achieving profitability by 2024.
Flitter has made significant strides in the last 18 months, reshaping the landscape of auto insurance with its innovative and personalized pay-by-mile car insurance model. The startup has tripled its base of policyholders, boasting over 30,000 customers in the past year alone.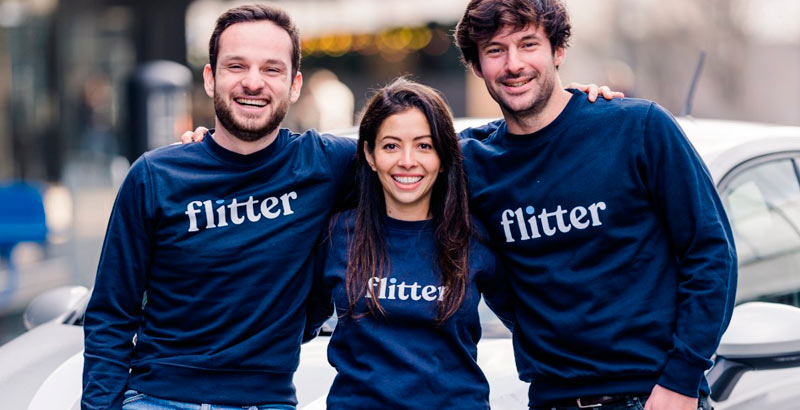 Founded in 2022 by Hajer Gorgi, Jérémy Steinberg, and Arnaud Dumora in Paris, Flitter is dedicated to reshaping auto insurance for the digital age. The company has experienced remarkable growth, tripling its base of policyholders. Flitter markets a kilometre-based motor insurance for short-distance drivers.
18 months ago, we started from scratch to build a more efficient insurance model, tailored to the mobility needs of today. Our goal has always been to create a profitable company, by innovating while keeping an eye on costs.

Jérémy Steinberg, co-founder and CEO of Flitter
Flitter introduced a distinctive offering tailored for connected cars, allowing vehicles equipped with embedded communication systems to seamlessly connect to Flitter and automatically report their mileage.
Car insurance is a €150 bn market in Europe, but few new players have positioned themselves to innovate against traditional incumbents, and none have managed to build a profitable model.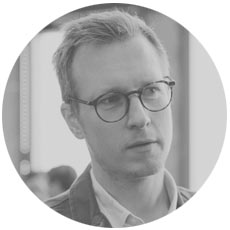 Flitter's model is well-positioned to succeed in this challenge and become one of the first insurtechs to achieve profitability while maintaining sustained growth.

Michael Wieser, Partner of Helvetia Venture Fund
The insurtech places emphasis on producing an exceptional user experience and digital-first customer support. Flitter also capitalises on evolving consumer habits and the changing mobility landscape in French households.
Flitter's founders also claims the company can provide customers with up to 50% in savings per year, making a significant impact in a crowded and fiercely competitive market.

by Peter Sonner