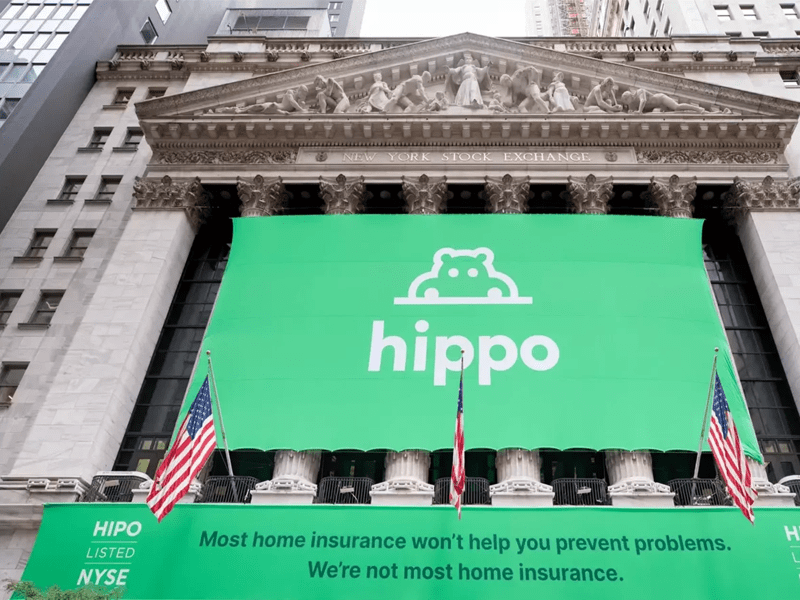 Home insurtech Hippo Holdings has seen its total amount of generated premium grow 29% year-over-year to $204.1 million for the second quarter of 2022, from $158.7 million from the same period last year.
The growth was driven primarily by growth across channels in existing states, expansion into new states, expansion of their independent agent network, launch of new strategic partnerships, maintaining solid premium retention levels, achieving planned premium rate increases, and growth of non-Hippo written premium supported by its insurance company – Spinnaker.
Hippo's total amount of generated premium for 1H2022 grew 27% year-over-year to $357.8 million from $281.9 million from 1H2021.
Gross written premium for the quarter was $161.8 million, a 33.2% increase from $128.6 million from the same period last year.
Total revenue for the quarter was $28.7 million, a sharp increase of $7.8 million compared to $20.9 million from the second quarter of 2021.
We closed the first half of 2022 in a strong position with continued growth, geographic expansion and Gross Loss Ratio improvement

Rick McCathron, Hippo President and CEO
At the same time, total revenue for H122 was $53.2 million, an increase of $15.3 million compared to $37.9 million from H121.
Meanwhile, gross loss ratio for the quarter was 78%, a substantial improvement from last years 161%, however gross loss ratio H122 was 77%, compared to 177% from H121.

Hippo's target markets are responding positively to proactive approach to home protection, insurtech improves full year guidance for Gross Loss Ratio from 100% to below 90%.
Hippo plans to file a proxy statement with the SEC in connection with a special meeting of stockholders to be held on August 31, 2022.
The proxy statement will include a proposal for a reverse stock split at a ratio in the range of 1-for-20 to 1-for-30 and the reduction of the number of authorized shares of capital stock of the company by a corresponding proportion.
The reverse stock split to be proposed to Hippo stockholders is intended to resolve the issue raised in a non-compliance notice Hippo received from the NYSE on July 19, 2022 due to the average closing price of the company's common stock being less than $1.00 over a consecutive 30 trading-day period.
The notification has no immediate effect on the listing or trading of Hippo's common stock on the NYSE.
Hippo can regain compliance at any time within the six-month period following receipt of the NYSE notice if on the last trading day of any calendar month during the cure period the company has a closing price of at least $1.00 per share and an average closing price of at least $1.00 per share over the 30-trading day period ending on the last trading day of that month.
by Peter Sonner