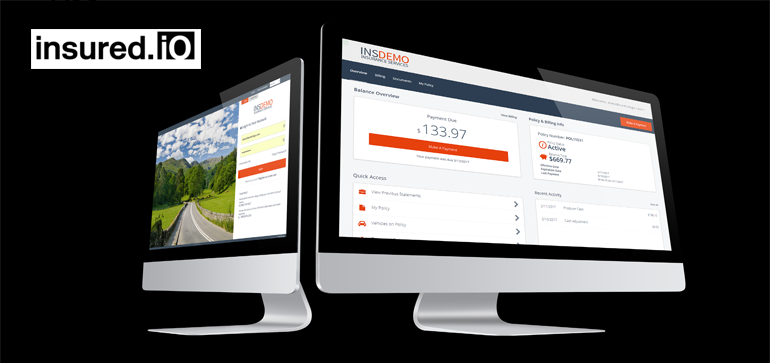 insured.io, a provider of cloud-based, customer engagement solutions for the insurance industry, has announced the availability of a new payment processing feature, Payment Center, which is seamlessly integrated into the company's Insured Portal.
Payment Center provides a streamlined experience for managing automatic payments and saved payment methods, as well as an all-new workflow for processing payments.
This new workflow not only makes it simpler for an insured to make a payment, it allows insurers to easily create customizations for handling disclosures, content, and bespoke messaging throughout the process.
Payment Center also includes a major customer-requested feature which allows insureds to schedule a payment up to 30 days in advance, even if an insurer's core system does not have that capability.
Kicking off 2023 with this feature launch is only the beginning. Our product roadmap and implementation plans are stacked for this year, and this is just the first of many major 'feature drops.'

Steve Johnson, co-founder and head of product for insured:io
Payment Center and the new payment scheduling feature will create a measurable increase in retention, encouraging those who are reticent or unable to enroll in autopay to schedule a single, one-time payment.
Payment Center and the Insured Portal are part of the insured.io Customer Engagement Platform, a 360-degree suite of SaaS solutions which connect and unify consumers, producers, and employees via any channel.
The platform is capable of rapid integration with any new or existing core administration system to provide a secure, modern way for customers to manage policies and make payments online while also helping insurance organizations avoid expensive rip-and-replace projects.
In 2011, insured:io (then known as TundraLogic) was founded by insurance industry veterans on the principle that effective, meaningful engagement via technology is the basis of any successful Carrier, MGA or Broker.
Insurtech engineered cloud-based, SaaS products to connect your consumers, producers and employees with a platform on which to meaningfully interact with your company using any device they choose.
Insured:io accelerates digital transformation for insurance organizations with a 360-degree suite of SaaS solutions built on a modern, cloud-based platform. The insured.io Customer Engagement Platform integrates seamlessly with multiple core administration systems and includes interactive voice response (IVR), policyholder and producer portals, direct-to-consumer sales, recurring payments, first notice of loss (FNOL), and analytics.

by Peter Sonner