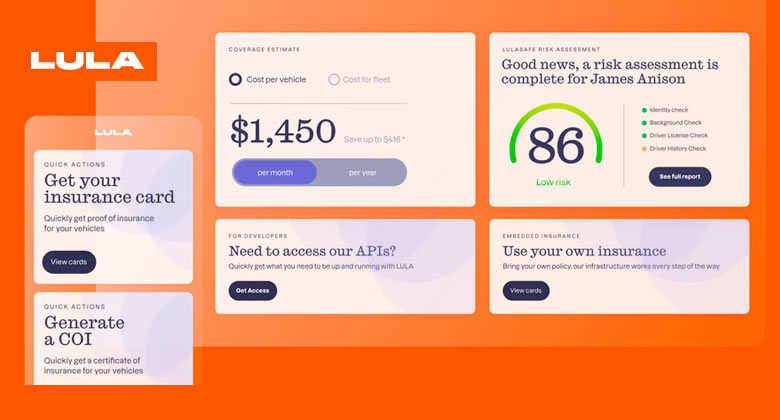 Insurtech startup Lula has raised $35.5 mn in a Series B funding round after experiencing a massive surge in customers.
NextView Ventures and Khosla Ventures co-led the financing, which included participation from Founders Fund, Financial Technology Partners founder and managing partner Steve McLaughlin, Steve Pagliuca, co-chair of Bain Capital and co-owner of the Boston Celtics, and Nextera Energy.
The startup's mission is to provide companies of all sizes — from startups to multinational corporations — with insurance infrastructure. Think of it as a "Stripe for insurance"
Lula was able to raise capital fairly quickly, and at a higher valuation, because it worked very hard to be capital efficient over the past two years.
The company plans to use its new capital in part to expand outside of the "wheels" space into industries such as logistics, while also continuing to expand its offerings. One way it plans to broaden its scope is to move into embedded insurance.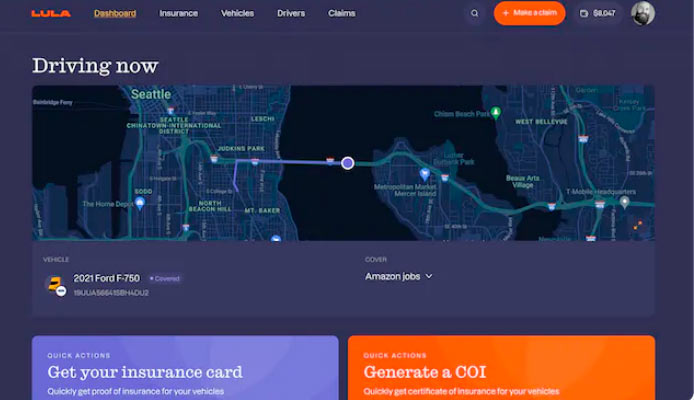 In July of 2021, Lula secured $18 mn Series A and was focused on building an insurance API that aimed to eliminate the need for companies to build their own insurance infrastructure.
Founders Fund and Khosla Ventures co-led the round, which also included participation from SoftBank's SB Opportunity Fund, hedge fund manager Bill Ackman, Shrug Capital, Steve Pagliuca (Bain Capital co-chairman and Boston Celtics owner), Tiny Capital's Andrew Wilkinson.
Existing backers such as Nextview Ventures and Florida Funders also invested, in addition to a number of insurance and logistics groups such as Flexport.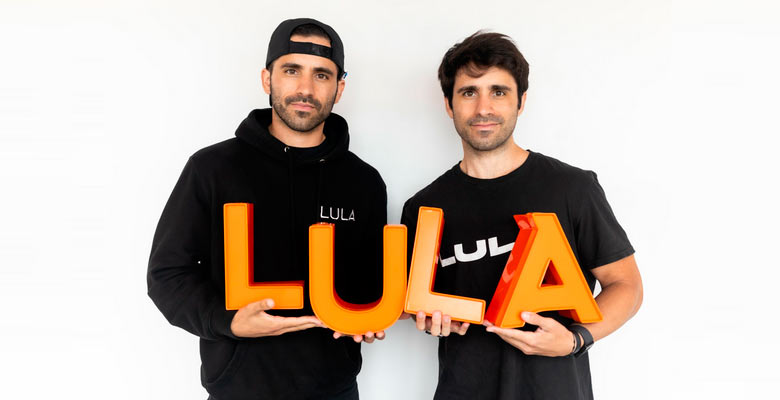 Founded by 25-year-old twin brothers and Miami natives Michael and Matthew Vega-Sanz, Lula actually emerged from another business the pair had started while in college
By September 2018, they formally launched the app beyond the campus of Babson College, which they were attending on scholarships. Within eight days of launching, the brothers say, the app became one of the top apps on Apple's App Store.
The pair dropped out of college, and within 12 months, they had cars available on more than 500 college campuses in the United States.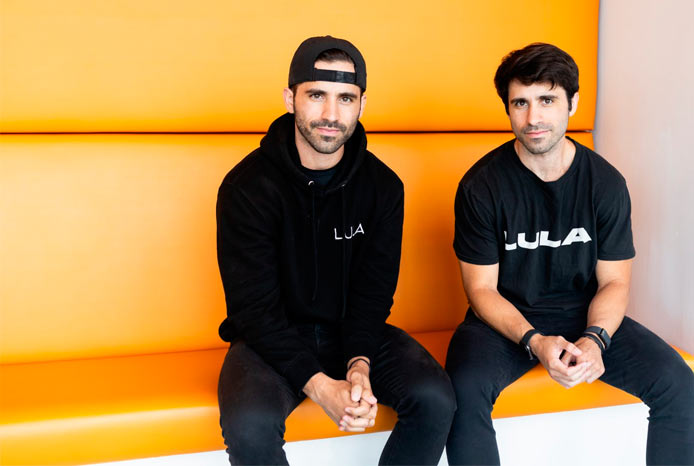 By August of 2020, the company launched an MVP (minimum viable product) and since then has been growing about 30% month over month after reaching profitability in its first four months.
The startup's massive customer and revenue growth helped Lula increase its valuation by 5x compared to its 2021 raise.
Insurtech now offers a range of tools, including risk management, claims management, policy management and access to insurance coverage.
Startup focused on capital efficiency and unit economics well in advance of its Series B raise. Lula's customer base has grown significantly — from 100 businesses in 2022 to 4000 in 2023. The monthly revenue has multiplied by 20 times since February 2022.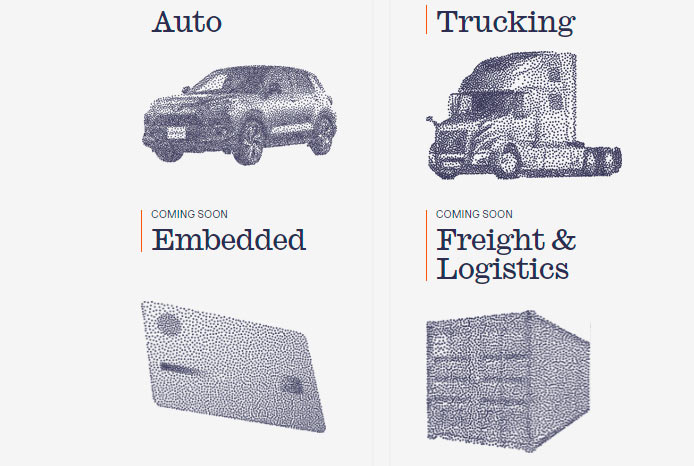 Currently, Lula works with car rental, trucking and logistic companies, as well as car-sharing platforms. Customers and partners include Kyte, Turo and State National.
Early, Lula launched a product for the trucking industry. Historically, truckers have been required to pay for 365 days a year of coverage, even if they are actually on the road for a fraction of the year. This offering gives trucking companies a way to pay for coverage for only when their trucks are actually on the road.
Lula's API provides owner-operators with tools to vet drivers, do driver history checks, organize policies and manage claims.

by Peter Sonner