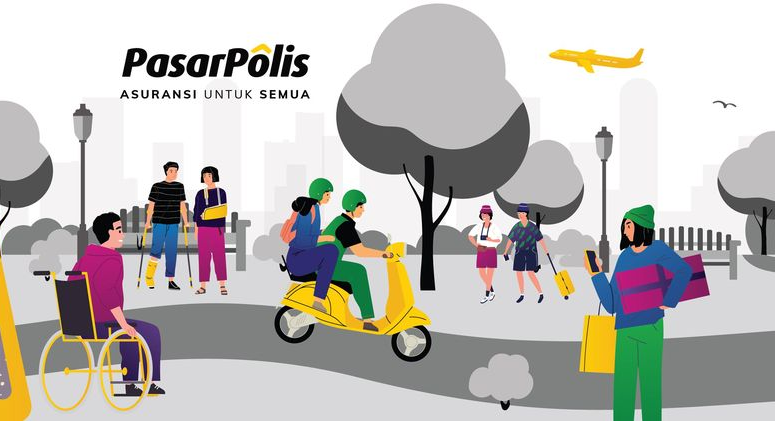 Indonesian insurtech PasarPolis has raised $12 million in bridge funding. Existing investors including UK-based equity investor Leapfrog Investment, Indonesia-focused Intudo Ventures, and GoTo-backed venture capital firm Go-Ventures have participated in the round, according to the people mentioned above.
According to DealStreetAsia's, insurtech last raised $54 million in a Series B round in 2020 with participation from LeapFrog Investments, Go-Ventures, and Intudo Ventures. Other backers in the firm's Series B round include financial services firm SBI Investment, Alpha JWC Ventures as well as Chinese consumer electronics giant Xiaomi.
PasarPolis CEO and co-founder Cleosent Randing is the biggest shareholder owning 21.2% Class B shares in the company. Go–Ventures via its vehicle GV Protect Limited holds 13.32% Class A shares, 1.96% Class B shares, and 1.09% Class C shares. Meanwhile, SBI Investment and IFC own 7.34% of Class C shares each.
Established in 2015, PasarPolis started its journey as an aggregator of insurance products. It has since transformed into a provider of affordable insurance solutions, by utilising big data and algorithms and partnering with insurance companies. The company sells over 175 insurance products covering electronics, health, vehicle, accident, property, and travel.
In 2019, PasarPolis expanded beyond its home market to launch operations in Thailand and Vietnam. The company teamed up with e-commerce platforms Shopee in Thailand and Vietnam's Sendo to sell its products.
It has partnered with over 50 insurance providers and digital giants including Gojek, IKEA, Shopee and Xiaomi.
The strategic partnerships with well-known, market-leading consumer brands place microinsurance products directly at the fingertips of the consumer as part of the purchase process.
PasarPolis issued more than 1 billion policies to first-time consumers, ride-hailing drivers, delivery couriers, and online SME merchants who previously had limited access to insurance policies.
by Peter Sonner