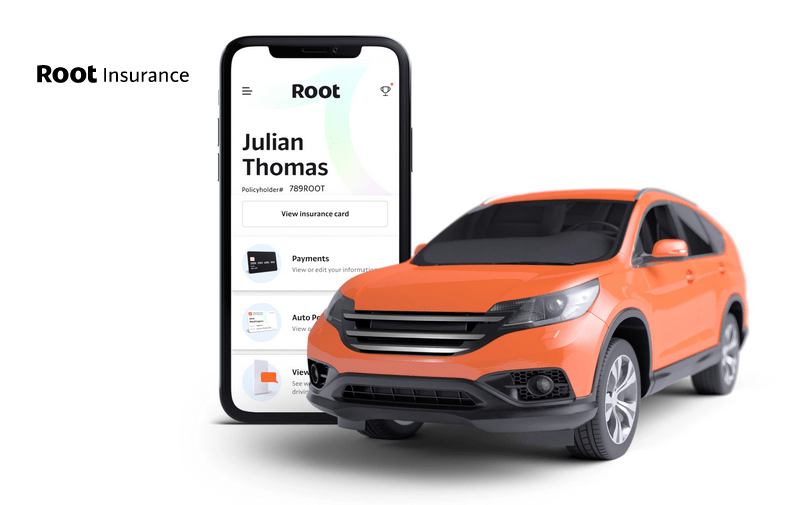 Root, the parent company of Root Insurance Company, announced financial results. Root's second quarter results and management commentary can be found by accessing the shareholder letter posted to the company's investor relations website.
If Root Inc. did nothing else to increase revenues and cut expenses, at this year's burn rate its cash could last another four years. But that's not the plan.
The Columbus digital insurer reported a net loss of $90 million for the second quarter ended June 30, but consumed only $40 million of its unrestricted cash – leaving nearly $700 million available, on top of reserves that are required by state regulators.
Founded in 2015 and based in Columbus, Ohio, Root, Inc. is revolutionizing insurance through data science and technology to provide consumers a personalized, easy, and fair experience. The Root app has close to 11 million app downloads and has collected more than 18 billion miles of driving data to inform their insurance offerings.
Here are some highlights:
The company ended the quarter with 297,716 auto policies in force, a decrease of 76,005 compared to Q2 2021.
Gross written premium for the quarter stood at $140.1 million, a ~21% decrease from the same period last year.
Gross accident period loss ratio was 85.2%, a five-point improvement compared to Q2 2021.
Premium per auto policy was $1,077, an 11% increase compared to the same quarter of last year.
Net loss for the quarter stood at $89.8 million, while in Q2 2021 the company reported a net loss of $178.6 million. In Q1 2022, Root reported a $76.4 million net loss.
Sales and marketing expense continued to decline – the company spent $25.4 million compared to $111.7 million in Q2 2021.
Root implemented 35 filings year-to-date with an average rate increase of 28% on top of the 42 filings implemented at an average increase of 14% in 2021.
New premium volume from Carvana grew to 31% of new business in Q2'22, prior to the launch of V2 in July. This channel generated 13% of Root's new premium volume in Q1 2022.
Root entered its 33rd and 34th states in Alabama and Florida, giving coverage for Carvana customers over a broader geographic footprint.
Cash, cash equivalents and restricted cash at end of period stood at $886.6 million.
In other Root-related news, the company announced that it will proceed with a 1-for-18 reverse stock split previously approved by Root stockholders at the annual meeting of shareholders.
Root plans to file an amendment to its certificate of incorporation that would effectuate the reverse stock split after the close of trading, and Root Class A common stock is expected to begin trading on a split-adjusted basis on August 15.
by Peter Sonner