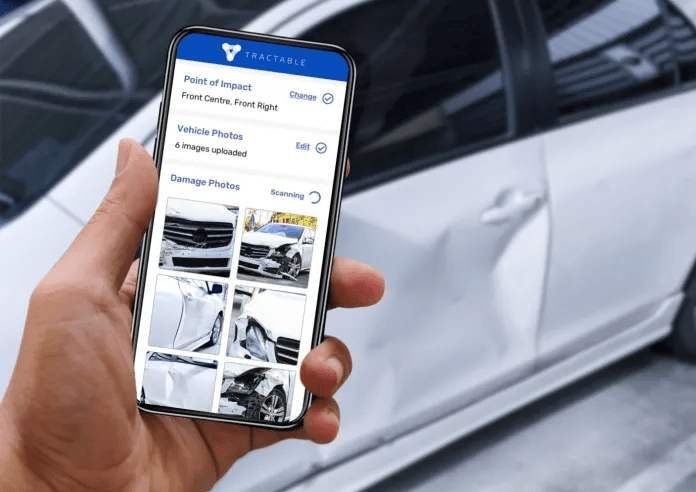 London-based insurtech Tractable, which helps insurance companies rapidly process claims with AI, announced a Series D round of $60m and hits unicorn status — led by North American duo Insight Partners and Georgian.
The raise more than doubles its funding to date and bumps the company valuation north of the magic $1bn.
It's the fifth European insurtech to hit unicorn status since March, following a flurry of investment in the sector.
The pandemic has accelerated digital transformation of traditional industries such as insurance, and VCs have plowed money into companies that are using digital technology and superior customer service to displace incumbents.
The success of companies such as US-based Lemonade has also proven that insurtech can create successful outcomes, further fueling interest in the space on both sides of the Atlantic.
Tractable sells its AI platform to insurance companies as a SaaS product, harnessing 'computer vision' — a type of AI that trains computers to interpret and understand the visual world — to rapidly assess photos of car damage. Its technology speeds up a process that can take days, and usually requires a human appraiser to verify the claim, it says.
In 2015 there was a historic breakthrough in artificial intelligence, where computers surpassed the human ability to see. We're using this technology to simplify and accelerate insurance companies' claims processes.

Tractable cofounder and president Adrien Cohen
The billion dollar valuation makes the startup the first computer vision for financial services unicorn in the world.
A recent Dealroom report showed that capital is being pumped into insurtech at double the rate of VC investment as a whole.

Mammoth rounds for Germany's Wefox and UK-based pet insurer Bought By Many have seen the industry top its investment figures for the whole over £1bn, currently standing at $1.8bn so far this year. And it's only mid-June.
In the past few months Bought By Many, health insurance startup Alan, gig economy insurer Zego and AI SaaS insurtech Shift Technology have all been minted as unicorns.
For its part Tractable has grown 600% in the last 24 months, it says, and has doubled its headcount to 200 since the end of 2020.
In the past two to three years there's been an acceleration of technology uptake in insurance companies, as they've realised that the technology is actually very mature.
Tractable currently counts 25 of the world's top 100 insurers as customers, including the largest auto insurer in France, Covéa and the second-largest in the US, Geico.
And while the startup has its eyes on expansion into new geographies in 2022, like Germany and Latin America, it's the company's core markets — North America, Japan and Western Europe — that Cohen sees the most opportunity for growth in.
The money from Tractable's latest round will be used to double down on its core product, accident recovery, to become "the standard in all our markets", Cohen says, alongside applying its technology to other insurance and image processing verticals.
We want to go deeper into the vehicle ecosystem, in terms of using computer vision AI to inspect a vehicle's condition, for example when you purchase, sell or rent a car.
The startup is also moving towards the home insurance market, and will soon be announcing a new customer in Japan that will use its technology to manage property damage claims during typhoon season.
by Peter Sonner