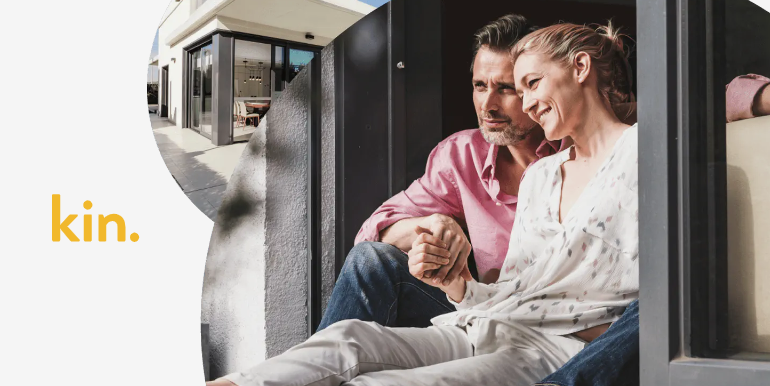 Kin Insurance, the direct-to-consumer home insurtech, announced select preliminary operating results through the fourth quarter ended 2022.
Kin finished 2022 with $227.5 million in gross written premium, which represents a 117% increase in year-over-year growth.
Adjusted loss ratio on the Kin Interinsurance Network (the "Reciprocal Exchange"), net of XOL recoveries, was 49.2% in 2022, a 25% improvement over 2021.
Premium renewal rate on the Reciprocal Exchange reached a record high of 120% in the fourth quarter of 2022, increasing the premium renewal rate to 112% for the full year.
Given the scale of the market and economic disruption that has shaped the risk landscape, we've been focused on cost containment and operational efficiency. The swift actions we took earlier in the year enabled us to still grow fast and efficiently, while limiting our exposure, and now we're realizing better profitability metrics

Sean Harper, CEO of Kin
Hurricane Nicole contributed 8.5% to the Reciprocal Exchange's adjusted loss ratio in the fourth quarter of 2022, with all CAT activity contributing 14.1% for the year. Of the $175 million in ultimate expected loss & LAE from Hurricanes Ian and Nicole, 97% was ceded to reinsurers under Kin's XOL reinsurance program.
The Reciprocal Exchange's adjusted loss ratio, net of XOL recoveries, was 49.2% in 2022. Non-CAT adjusted loss ratio was a record-low 28.6% in the fourth quarter of 2022, and ended at 35.1% for the year.
We're continuing to see very favorable trends with non-CAT adjusted loss ratio, which has decreased each of the last eight quarters

Angel Conlin, chief insurance officer at Kin
"We're very pleased with our performance for both hurricanes. We kept the focus on our customers and are delivering projected loss results that outperform the modeled estimates."
Kin has a higher claims closure rate (78.1%) and lower claims open without payment rate (10.1%) compared to industry averages for Hurricane Ian, according to the Florida Office of Insurance Regulation. This is due largely to Kin's proactive, technology-driven approach to support customers and triage claims.
Before the storm, Kin messaged customers about their potential risk, accurately predicted the likely number of impacted properties, and readied resources to assist customers quickly.
After landfall, Kin again communicated with customers while also using weather data, aerial imagery, and other information sources to identify those with the worst impacts. As a result of its forward planning and preparedness, Kin provided support to more than 50% of total claimants within the first five days of recovery.
We nearly landed our premium growth target, beat our CAC target by 24%, beat our reciprocal loss ratio target by 3%, and turned a positive operating income in the fourth quarter. That's a very strong year by any measure.
Kin's premium renewal rate increased steadily throughout 2022, ultimately hitting a record high of 120% in the fourth quarter of 2022, which also represented a 53% increase in gross written premium over the prior-year period.
Kin is the only pure-play, direct-to-consumer digital insurer focused on the growing homeowners insurance market. Kin makes homeowners insurance more convenient and affordable by eliminating the need for external agents. Kin's technology platform delivers a seamless user experience, customized options for coverage, and fast, high-quality claims service.

by Peter Sonner