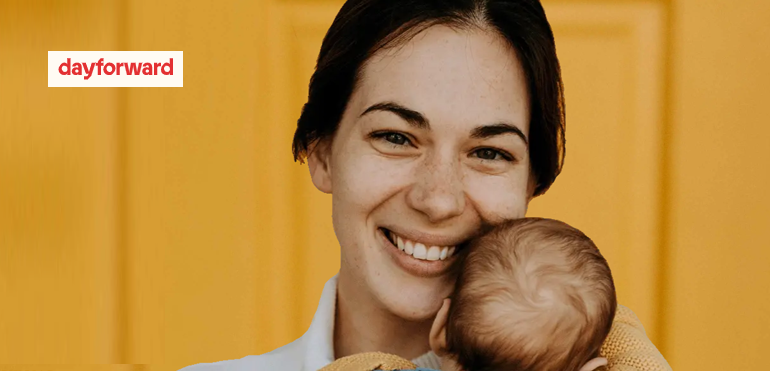 Digital life insurtech startup Dayforward has closed a $25 million funding round led by AXA Venture Partners, with participation from existing investors including HSCM Ventures, Juxtapose, and Munich Re Ventures.
Founded in 2021, Dayforward raised $45 mn to date and policies are reinsured by Munich Re Life US.
Dayforward is founded and led by senior executives from across the technology, marketing and insurance spaces.
Shapiro was previously Founder and CEO of Huge, a digital transformation consultancy acquired by the Interpublic Group and Founder and CEO of Silverpop, a marketing automation SaaS that was sold to IBM.
Matthew Wolf, Dayforward's Head of Insurance Product and Actuary, was previously Actuarial Lead at Haven Life, the digital innovation unit of MassMutual.
Other executives include Head of Finance Zohaib Rathore, previously the Chief Risk Officer and Chief Actuary of LogitudeRe; Zoe Nolan, Head of Operations, who previously worked with Shapiro at Huge and was most recently part of the leadership team at Havas; Austin Riendeau, Head of Technology, who joined from Bitly; and Felicia McElhaney, Head of Underwriting, who previously held underwriting leadership roles at National Life Group and Crump Insurance Services.
Life insurance can be a tedious and confusing process. We've made life insurance simple and easy to buy, with smarter coverage for families across most of America.

Aaron Shapiro, founding CEO of Dayforward
Dayforward's Board of Directors also has extensive industry experience as well, including: Maria T. Vullo, former Superintendent of the New York State Department of Financial Services; Paul Rooney, former Global Chief Operating Officer of Manulife; Elaine A. Sarsynski, former Chairwoman, President and CEO of MassMutual International; and Ronald Pressman, former CEO of TIAA-CREF Institutional.
The startup also announced the acquisition of Commercial Travelers Life Insurance Company from National Guardian Life Insurance Company as it looks to expand nationally and broaden its product lines across life, health, disability and retirement.
The acquisition coincides with launching Dayforward's life insurance product in 38 states plus Washington, D.C. Dayforward now operates two fully licensed and regulated insurance companies.
Companies have talked about the life insurance gap in the US forever. Dayforward is on a mission to help close this gap and bring financial security to million of under-insured Americans by rethinking the life insurance buying process from the group up starting with an innovative product design, a modern way of educating and approaching customers and delivering a seamless buying experience powered by clean UI and data driven underwriting.
The life insurance industry is going through a massive transformation and Dayforward has been driving significant change in the space.
Dayforward is paving a first-of-its-kind path as a digitally-native, full stack insurance provider with the core infrastructure needed to build best-in-class products for the modern customer, across all channels.
Dayforward purchased Commercial Travelers Life Insurance Company from National Guardian Life Insurance Company upon receipt of all regulatory approvals. With the acquisition, Dayforward will continue to honor and service existing Commercial Travelers Life Insurance Company policies that include disability, accident, and other ancillary health products.
Dayforward is a digital life insurance solution built for modern families. As a full stack carrier, Dayforward manufactures and distributes financial security products that are easier to understand and buy.