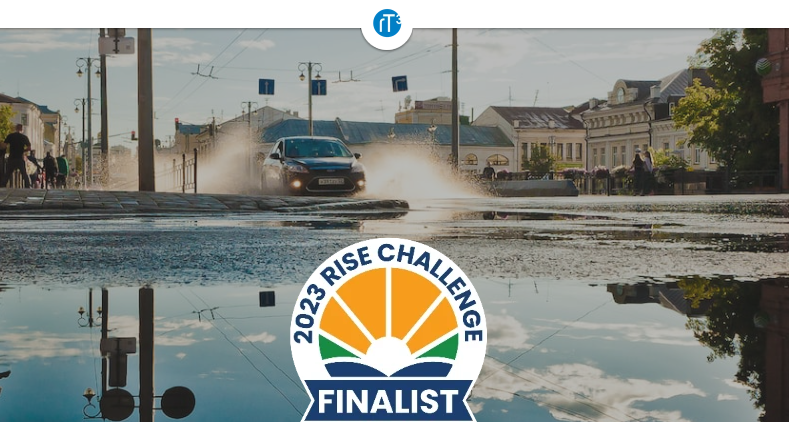 Flood insurtech reThought Insurance has raised $10.5 million in a Series B funding round led by InsurTech venture capital firm IA Capital Group, joining existing investors Telstra Ventures, Hudson Structured Capital Management, ArcTern Ventures, and an unnamed strategic investor.
reThought Insurance focuses on US commercial flood risks. It writes flood coverage for complex mid-tier commercial risks and high net worth (HNW) properties but is also developing offerings for other perils
The raise will provide funding for the continued development of software and data sources, including the firm's proprietary model convergence engine and its high-definition risk data engine, as well as expansion of the sales team and technical resources.
There will also be investment in operational capabilities to be able to handle increased volumes of business and support faster growth.
Its advanced underwriting approach has delivered exceptional loss ratios for its capacity partners, despite recent major flood events including Hurricane Ian and the California storms earlier this month.
reThought has formed strategic relationships with insurers, reinsurers and other capacity providers to provide the path to help them profitably innovate in the Flood market.
To support its partners, reThought's innovative technology solutions help solve vexing industry problems.
The private market for US commercial flood insurance is set to grow exponentially. Currently, 85% of commercial and residential properties in the US do not have flood coverage. Flood premiums in the US average $7 billion, yet losses are reported at $15 billion annually with the potential to rise due to the impact of climate change. The market is expected to reach $41 billion by 2024.
reThought's unparalleled proprietary model convergence engine allows the company to target a broader range of complex risks, including major public transit, underground parking garages and outdoor swimming pools. reThought also writes business interruption insurance and will work around the National Flood Insurance Program's (NFIP) limit cap of $500,000 by covering up to tens of millions of dollars.
The continued support of existing investor partners, alongside the welcome addition of new, highly experienced insurance venture capitalists is a powerful endorsement of our market-leading technological approach, especially now, when InsurTech funding is receding.

Cory Isaacson, Chief Executive and Founder of reThought Insurance
The capital expansion will be used to extend the distribution of its advanced commercial and High Net Worth flood insurance products, and to further hone its technology platform, which facilitates the most advanced flood underwriting capability in the industry.
As the contours of flood risk continue to change, we're confident the reThought team will maintain and expand its edge as the most sophisticated flood underwriter in the market, and a high-performing partner to brokers and reinsurers

Matthew Perlman, partner at IA Capital
reThought Insurance was founded in 2017 by insurance and insurance technology professionals and is a technology-centric Managing General Agent (MGA) focused on US commercial flood risk.
In 2021 reThought Insurance has completed a $15.5 million Series A investment round that will help fund its rapid growth in the flood insurance market. Led by Telstra Ventures, the fundraising also includes participation from Hudson Structured Capital Management, doing (re)insurance business as HSCM Bermuda, and ArcTern Ventures.
HSCM's Andrew Sagon and Telstra Ventures' Marcus Bartram have joined the reThought board. Existing venture funds invested in the insurtech include Menlo Ventures, ManchesterStory and Streamlined Ventures.

by Yana Keller