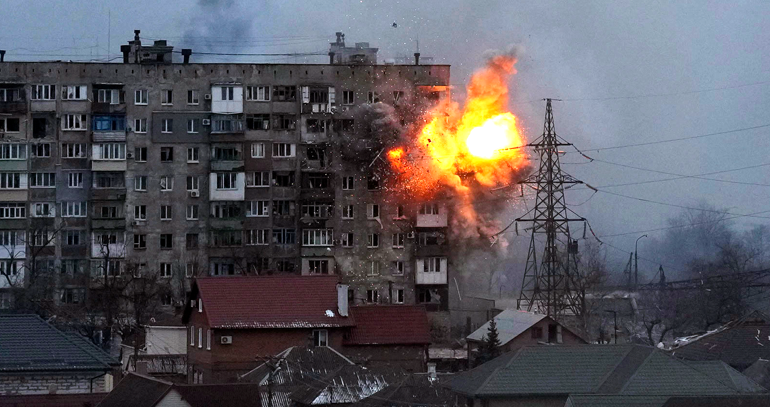 Despite the Russia-Ukraine war, trade credit insurers are expected to report strong results for 2022, according to analysts at insurance credit rating agency AM Best.
This builds on exceptional results during the COVID-19 pandemic, when unprecedented government support for the economy kept insolvencies unusually low.
A new Best's Market Segment Report, "Clouds on the Horizon For 2023, But Trade Credit Insurers Are in a Good Place," notes that claims ratios will likely increase in 2023, reflecting the effect of an increasingly difficult economic environment.
Geopolitics added to substantial loss volatility in 2022. The war in Ukraine has brought devastating humanitarian consequences first and foremost, but also unexpected losses and economic shocks. The Ukraine war and covid-19 demonstrate the vast loss potential from systemic perils.
AM Best believes that the portfolio actions taken since 2020 put trade credit insurers in a good position to manage the economic downturn.
The magnitude of any deterioration in results will depend on how the economic environment develops in 2023. In the absence of a full-blown financial crisis, results should hold up well, supported by continued strong reserving.
According to Beinsure, the war in Ukraine and extreme weather events have driven up the cost of reinsurance by as much as 200% in crucial January renewals.
January 1 is the key policy renewal date for reinsurers, which share losses with primary insurers and so have a vital role in what can be insured and at what price.
This year's renegotiation of reinsurance policies has been the most challenging in years as reinsurers respond to pressure from spiralling inflation and large losses from natural catastrophes, as well as the fallout from Russia's invasion of Ukraine.
The cost of aerospace reinsurance rose by between 150% and 200%, as reinsurers adjusted pricing in the light of a revaluation of past losses, as well as expected payouts from stranded planes and a legal battle with leasing companies in the wake of Russia's invasion of Ukraine.
Property catastrophe reinsurance, which shoulders losses from hurricanes and other natural disasters, also jumped, with rates in the US increasing by between 45% and 100% for loss-hit policies, according to Gallagher Re's figures. The broker put this down to the impact of Hurricane Ian, which struck Florida and South Carolina last year, as well as the threat from inflation, which drives up payouts.